A new picture every day since January 2006 (more or less)
July 13, 2012 Clothes Line
Went retro put in a clothes line. It fell down. (my bad) Fixed it, tried again but it rained. Our ancestors were strong.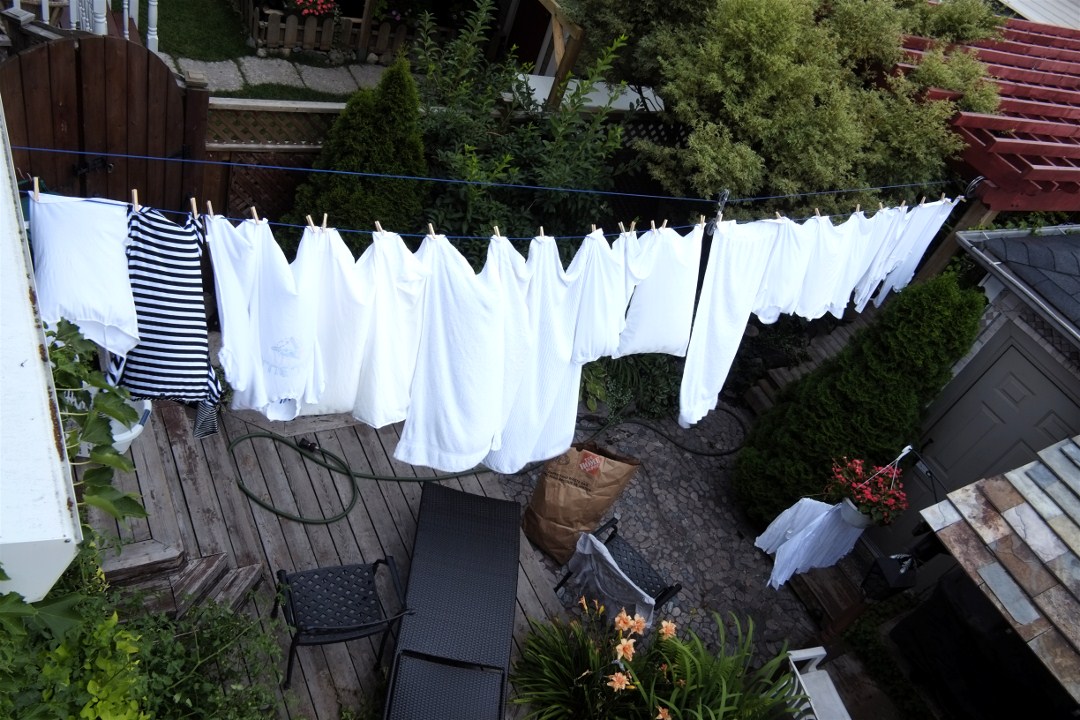 Hope you enjoyed this image
Mikesjournal - A New Picture Every Day (more or less)
Since January 1, 2006
For the Latest Picture - Click Here

Most recent publication:



Mikesjournal Volume #11

Escaping the Mathematics of Fate

Shipping Now

Limited edition December 7, 2011

46 pages, full color - Initial test print run

Full size 11 x 17 "hard cover" spiral bound

Not available in stores, Amazon or your e-book seller

Click image for sample
Contact Us
E-mail: Mike@Mikesjournal.com


Please Note:

All photos published in Mikesjournal are subject to copyright laws

Free usage available for educational and non-commercial purposes.

Contact Mike at the e-mail above for permission.

Links to Mikesjournal Pages
Visit our Greatest Hits Home Page 1000 Faces Project
Alphabetical Index to the Poetry of Mikesjournal

www.Mikesjournal.com - Home Page