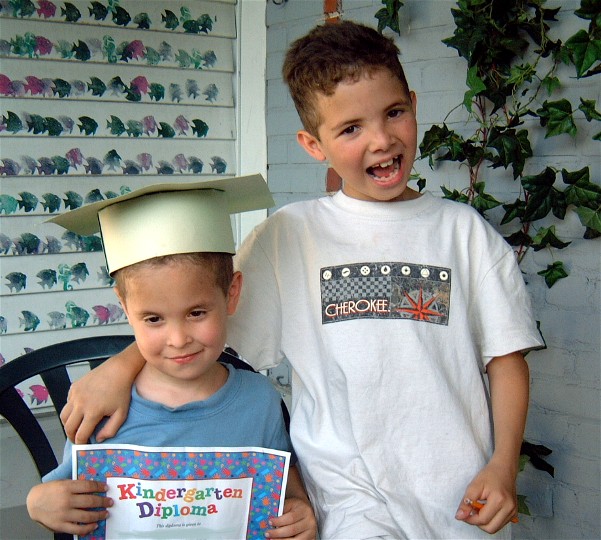 The opening and closing of the school year always leaves me with feelings of melancholy. It does not matter that I have not been in school for decades. This year was particularly difficult for me as one of my children graduated grade 8. I felt sad for them even though my heart told me they should be happy. I get similar feelings in September. I recall visiting my high school reunion in 2003. This is my entry for that day.

I wrote the Blue Door after the 75th annual reunion of my high school - Western Tech.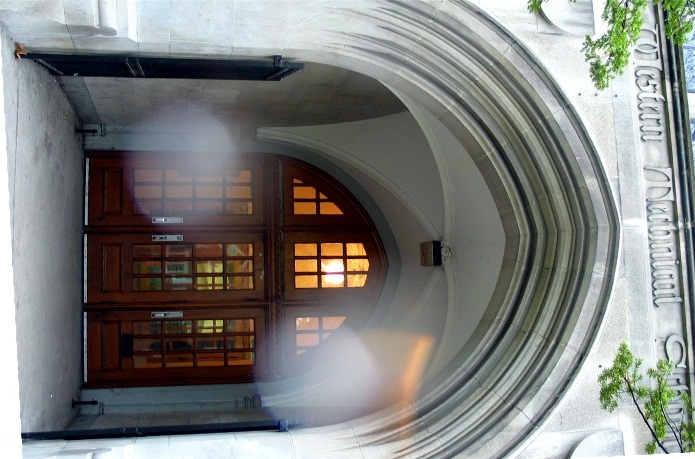 I don't think I saw anyone I knew from those days. In fact I could find no trace of me or anyone I really knew ever having gone there. The high school year books from the late 60's were missing. I wrote a lot in those days and I remember poems and stories being published but there was nothing. I remember writing for the school newspaper; the ongoing comic serial; Willie Western and his faithful masked companion Toronto. I was hoping to see a teacher or two but I suppose they could be dead or too old to make it. It left me with a sad feeling like I passed through that place a long time ago and left no mark. The room dedicated to the 60's was dangerously close to the room dedicated to the 50's. In that room many old people. Strangers all of them. All of them much older than me. In ten short years will I be there too? Ah melancholy memories. All of us passing through and leaving no mark. Well most of us leaving no mark. If you look closely at the walls on either side of the Blue Door at the beginning of the poem where I entered school every day from grade 9 until my final year there is graffiti. This was not visible in person. only after I played around with the levels in Photoshop what was invisible became visible.

Friday, May 9, 2003: The Blue Door


I stand before you and pause,
A secret bow to that moment of fear.
Oh lover mine I remember you were hard
Now you surrender so easily.
Oh lover mine I remember you and your friends
How you betrayed me shamelessly,
Books knocked to floor
Shoulder smashed blue like my blue door,
Echoed down the hallways laughter.
Crashed into lockers laughter.
Laughter mixing with the song of happy voices
In classes filled with strangers
While I stood alone comforted by dry and bitter tears.
But here today Blue Door
With the slightest pull you open to invite me in.
All is forgiven?
No lover mine I am not yours
I am a stranger still before your Blue Door.

All of the photos and images seen in Mikesjournal are copyrighted by their respective owners. Permission to use images is freely given for educational or other non-commercial purposes. Please just send an e-mail with a link to the image you would like to use and we will talk.
Contact Mikesjournal for Photo Permission: Mike@Mikesjournal.com
For your copy of Mikesjournal Magazine - Click here
Click on the little boy with goggles
to check it out