Photo Journal of Michael Campbell: A new picture every day (almost)
Mikesjournal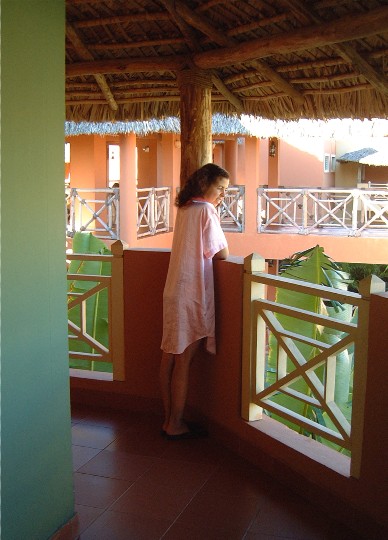 Marisol at the Resort

The Danger of Falling in Love #1 (Missing You)

He said

My love, I thought of you all day.

I could not get you out of my mind

The thought of you

The need to be with you

Burned terrible desire that hurt me bad.

She said

My love, I am sorry missing me made you feel that way.

I did not think of you at all today,

My heart was busy doing mindless things

The day passed on silver wings.

He said

My love, I am glad.

Link to the index of the Poetry Blog:
Illios: Illustrated Poetry of Love and Other Afflictions
To be notified of new poems as soon as they are written
Send an e-mail to
We will put you on the list

We also Publish Mikesjournal Magazine

Print Version

Available for a limited time.
Mikesjournal No. 7 - The Dominican Republic (Shipping now!)
Faces of the Dominican
54 pages, poetry art and a short story
Photos in the Dominican Republic by Eric and Mike
Art Direction and design Elliott
Click on the little girl with the red dress for a sample
The initial print run is limited to 250 numbered autographed copies

Free - first come first served

Send e-mail with mailing address to get on mailing list

E-mail: Mike@Mikesjournal.com

All photos published in Mikesjournal are subject to copyright laws

Free usage available for educational and non-commercial purposes.

Contact Mike at the e-mail above.
Mikesjournal magazine is protected by copyright and publishes from time to time