Trip to Upper Jimonea Falls - Dominican Republic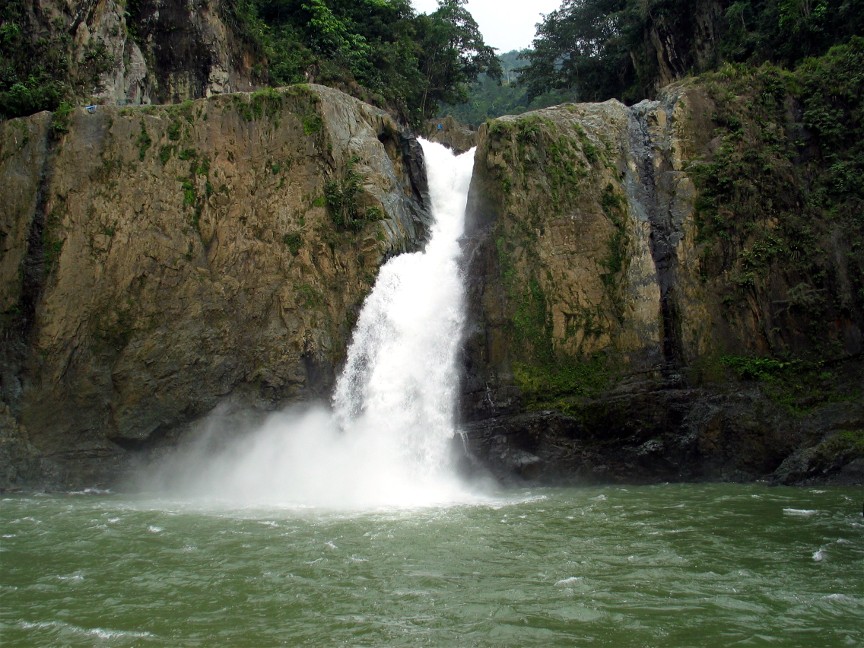 Note: none of the photos here are great. Unfortunately as a photo excursion this part was a failure however they are the best I could come up with under the circumstances. It was too dark for clear pictures. We were exhausted and had maybe 5 minutes when we reached the top to take pictures before we had to leave. This is the lower falls. I took the shot a couple of years ago along with the suspension bridge shot. It is an easy drive from Jarabacoa past the power plant you take a well marked path over some suspension bridges to the waterfall. The admission is about a dollar.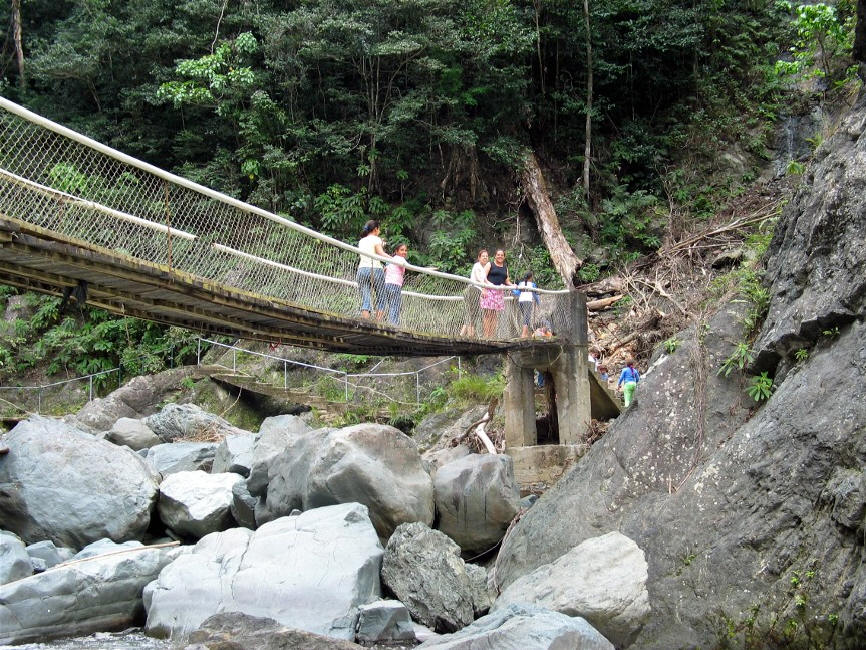 I had visited Salto Jimonea or Jimonea falls a few times in the past. I was unaware until reading in a travel guide this year that there is a second waterfall above the lower falls. We arrived too late but were able to secure a guide who promised us the trip was only 20 minutes to a half hour. When you reach the lower falls there is a hidden path on the right. It leads up a steep bank and you must climb holding vines.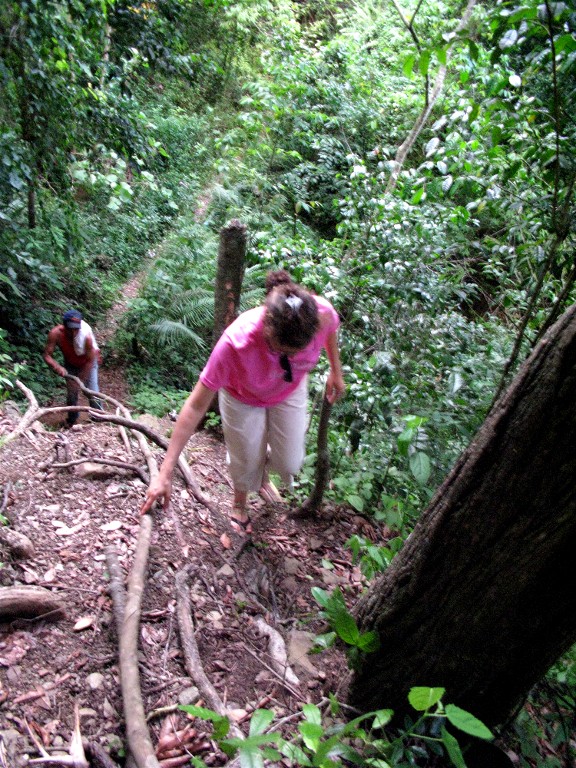 We were not prepared for the trek. We were in sandals and thought it was only a 20 minute hike. I would plan on a hour of serious hiking. Nothing technical but walking uphill on a steep slope is serious work.. The scenery is spectacular particularly of the river valley from high up.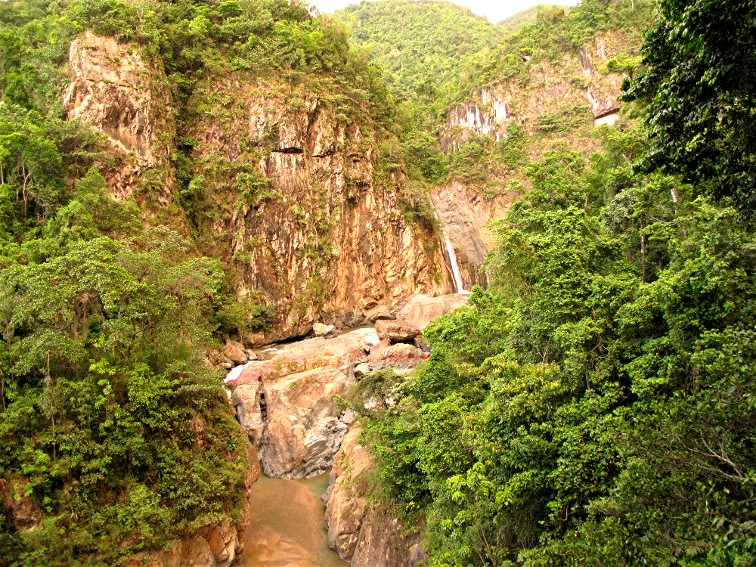 This is about half way. The path skirts the cliff and you need to hang on. The farther you get the narrower the path as obviously some give up.
Eventually you pass a fresh spring and the path leads to a lovely waterfall and pool just made for taking a refreshing dip after the strenuous climb.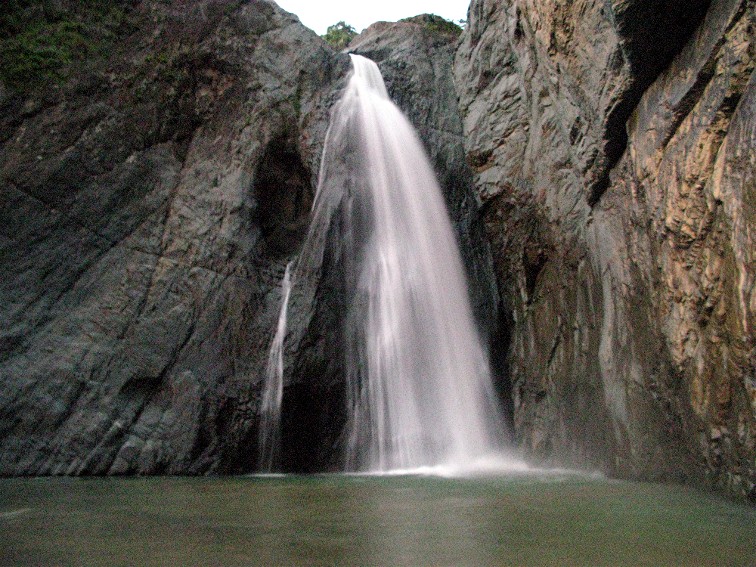 By the time we arrived the light was quickly fading. Here is a shot of the last rays of sunlight tinting the water to make it look like pink lemonade.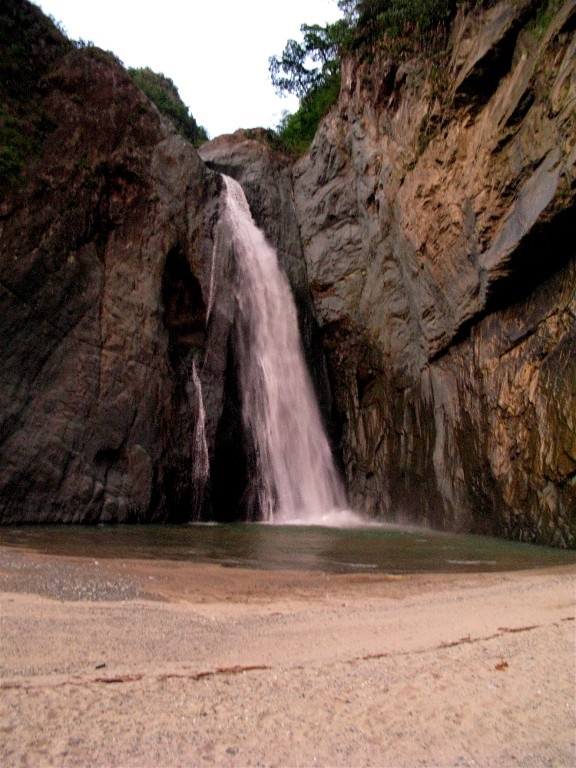 I was getting nervous about the return to the lower falls. I knew it would be easier climbing down but sun sets come quick in the tropics and we had no flashlight. There was just time to take a couple of pictures. None of them came out well because we lost the light. Here is a quick snapshot of the group taken with a timer to give a sense of scale.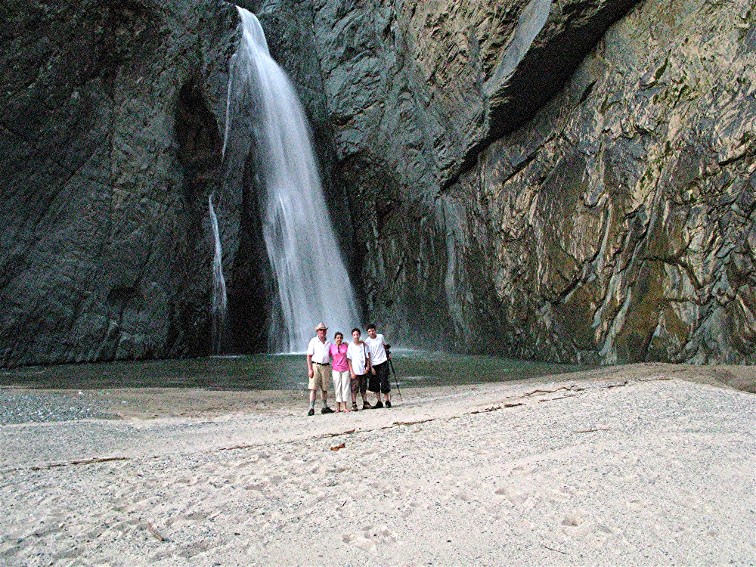 So we scampered back along the path as quickly as we could but the sun went down and it got dark. Very dark. The last one third of the trip down the mountain was pitch black with the exception of very many fire flies. I have never seen so many fire flies. We had to feel our way down holding vines. A lot of it literally by the seats of our pants.
We finally made it to the bottom where we were greeted by the lights of the power plant. This is a shot taken with the camera balanced on a railing to give an idea of the darkness when we arrived at the bottom.
Great sense of adventure and family bonding. Well worth a trip up at morning or midday with a lunch and plenty of time to spend at the upper falls. Will do it again when I can.
Cheers Mike
www.Mikesjournal.com a new picture every day (almost)

We also Publish Mikesjournal Magazine
Available for a limited time.
Mikesjournal No. 7 - The Dominican Republic (Shipping now!)
Faces of the Dominican
54 pages, poetry art and a short story
Photos in the Dominican Republic by Eric and Mike
Art Direction and design Elliott
Click on the little girl with the red dress for a sample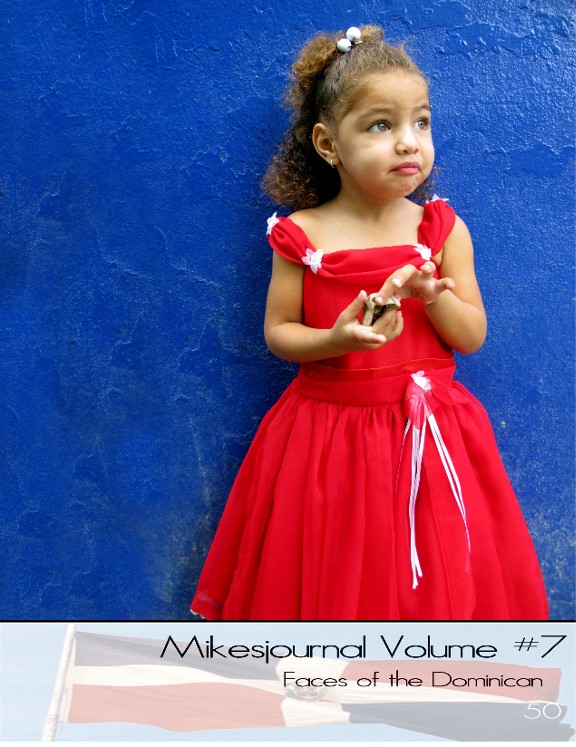 The initial print run is limited to 250 numbered autographed copies
Free - first come first served
Send e-mail with mailing address to get on mailing list
E-mail: Mike@Mikesjournal.com
All photos published in Mikesjournal are subject to copyright laws
Free usage available for educational and non-commercial purposes.
Contact Mike at the e-mail above.

Visit our Greatest Hits Home Page 1000 Faces Project
Mikesjournal magazine is protected by copyright and publishes from time to time

Sorry about Death Valley #6
All the free copies are gone
Reprints available $10 or equivalent
(includes postage)
Proceeds to fund this blog and allow
Free distribution of the images
for educational and non profit uses

Mikesjournal magazine is protected by copyright and publishes from time to time
www.Mikesjournal.com - Home Page

Greatest Hits
Some of the most popular images
Click on the little boy with the gun to go to greatest hits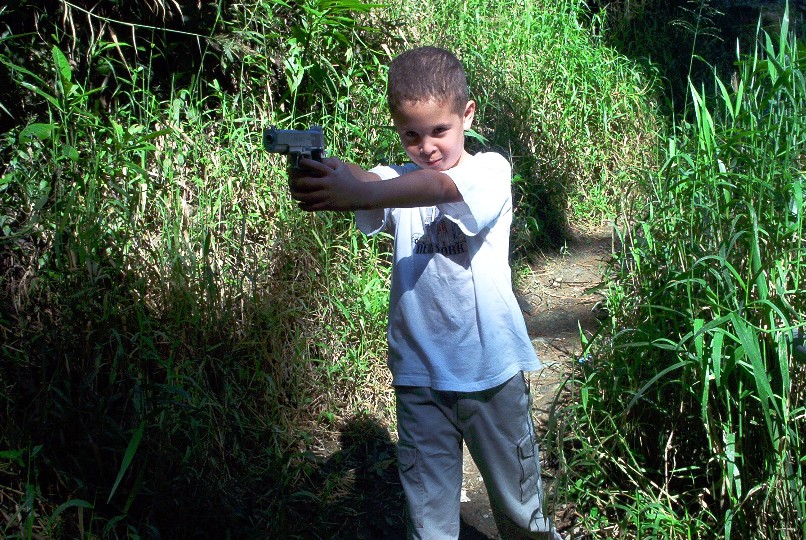 "Playing with Guns" - Google Image Search #1 out of 2,200,000
As of August 2008 subject to change

The images appearing in Mikesjournal are freely available for educational and other non-commercial purposes
However they are subject to copyright
If you would like to use a picture just send an e-mail with a link to the image you need and the intended use.
Mikesjournal will contact you within 24 hours.
Contact Mikesjournal: Mike@Mikesjournal.com
This site is sponsored by: The Immigration Assistance Centre