How Mike met Marisol is a little story that first appeared in February 2003. The valentine Candy image got a lot of hits and a surprising number of people sent e-mails saying they liked the story and wanted to know how everything turned out. All I can say is so far so good. Mari gave me two beautiful baby boys Eric and Joel. Their pictures are scattered throughout the journal. Caution...it makes some people cry.

How Mike Met Marisol
Hope you enjoyed this image
Mikesjournal - A New Picture Every Day (more or less)
Since January 1, 2006

For the Latest Picture - Click Here
Friday, February 14, 2003, (Valentine's Day) Cupid's arrow is celebrated this day and I am thinking of impulsive love that brought a couple together. It happened to Mike and Marisol. It happened years ago in the Dominican Republic. I was on a holiday with my good buddy Ramón. We planned to spend two weeks on the island. The set up was similar to The Christmas trip this year. We spent a couple of days at Puerto Plata, rented a minivan and went on a tour of the Island. Ramón brought along his wife and two kids. I was with Elliott who I guess was about Joel's age. I brought along my Pentax, 15 rolls of film and took some wonderful photos. In the last week Ramon took us to La Vega where he grew up.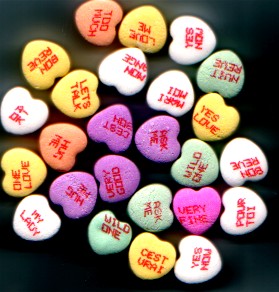 There are better roads now but at that time the town was about an hour and a half from Puerto Plata. Marisol was the next door neighbor of Ramón's sister. I fell in love with her over a period of about three days. On the first meeting I had a full and sudden understanding that the perfect mate had been met. She seemed the ideal partner, lovely to look at, very well educated and kind. She had a good job as a guidance counselor at the school and had a wonderful memory for names and faces. I could tell by the way she cared for the little children in the neighborhood, like cutting their nails, combing their hair and being nice with them she loved children.
I was in the process of an imminent separation. Then married to Elliott's Mother I was ready to call it quits. I offered my ex-spouse one last chance for reconciliation on the trip to the Dominican Republic. She refused, choosing instead a romantic weekend in San Francisco with a boy she typed with over a CompuServe chat line. I was ready for a change and on the rebound I fell for Marisol hard. She didn't speak English, I couldn't speak Spanish so I got my friends ask her to walk me to a book store where I could buy a dictionary. After that I went everywhere with Marisol; Elliott and her little brother tagging along like chaperones. I'd pick a word out in the dictionary, like park, market, city hall, library, restaurant, cinema, point it out to her and she took me there. We visited them all. I'd point out a word and we'd go there. And every hour I spent with her I loved her more and more. It all seemed so illogical. I knew everything about her and I knew nothing about her. She was 15 years my junior but was at the same time somehow an older spirit than my mother. I kept telling myself this is some interesting effect of being on the rebound, tropical nights, strong coffee and rum. You hear of young girls getting pregnant and boys hearts getting broken over things like that. So I largely dismissed it as being unreal and a dream. But it was a lovely dream.
Then it came time to go as it does with all vacations. Before I really knew what was happening I realized we were far away from Marisol spending the last night in a good resort in Puerto Plata. The plane was outbound about 12:30 the next morning and we relaxed in the evening to await the new day with a case of Dominican Rum supplied by our gracious host Eduardo. By about 11:00 at night I was feeling pretty bad because I missed Marisol and I realized that in the haste to leave I never truly told her good bye. I never told her how I felt about her and although I was certain she knew I liked her I was sure she thought I was just a nice somewhat eccentric but good natured gentleman from America and she really didn't have a clue. I was heading back to Canada making the biggest mistake I ever made in my life. I would not be back or if I did it would too late. She would be married with three children. My heart was breaking.
Eduardo said if you are so sad then what are you doing here drinking rum with us. You should be back in La Vega with Marisol telling her how much you love her. Here take the car keys he taunted me. Go. Serenade her! Eduardo is from Colombia. They are like Spaniards there in matters of love. Much more direct. The passion is closer to the surface than it is for a excommunicated puritan like me. I was quite drunk at the time but I could see he was making perfect sense. Of course you are right. I must go back there. But Eduardo was right about another thing. I was too intoxicated to drive the van back to La Vega at that time of the night, especially in a tropical rainstorm. And besides if I left at 11 I would get there at two in the morning. Picture your arrival he asked me. A drunken Canadian on vacation making annoying noises by her bedroom window. Probably not enough to get arrested but I might reasonably expect a basin of yellow liquid tossed out the second floor window in my general direction. It was better to sleep until four, drive through the dawn and have coffee with her in the morning. Eduardo figured that once I went to sleep the drink would take over and I'd be out cold until they had to shake me to get me going to the airport.
He was wrong. That time my digital watch did not die in the surf. I set the alarm for four and was out of there buy 4:30. I wrote a note on my door. "Mike's sick with love. Will not be available this morning." I set out into the tropical darkness with my sidekick Elliott. We drove through the night to Santiago and on to La Vega. It was still too early. When I woke the neighbor Chia she thought there must have been a disastrous accident. No its me. I'm sick with love. I told her and she figured it out right away. She went next door to wake up Marisol.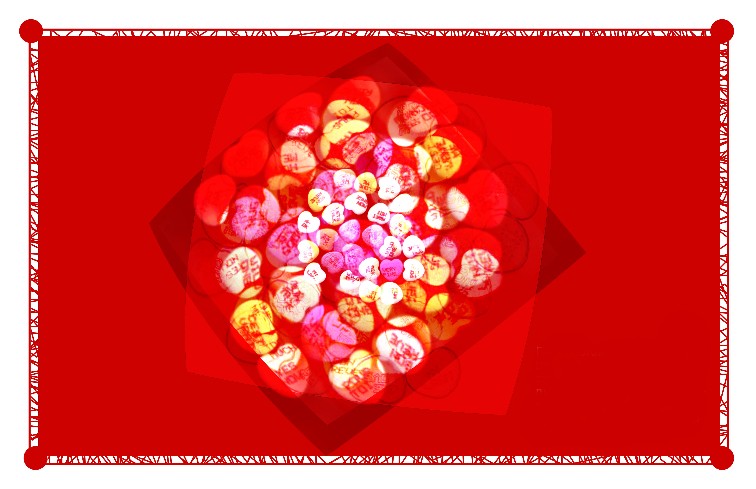 I had breakfast. Marisol is a slow riser. She does not like to wake at 7 am on a Saturday even now. I didn't know what to say to her. I was thinking about it all the way but I didn't know what to say. "I think I love you" seemed to need a complex explanation and dictionary was not helping me. I had about an hour max before I had to head back to the Airport. While we walked around the block I explained to her that I felt wonderful to be around her and I never wanted to leave. That I could not leave without telling her. When I go back to Toronto could I write you a letter every day? I asked her. Two? Three letters? Send you flowers and would you write me back some time? If you write in Spanish you can write as much as you like she told me. At least that's what I think she said. And with that my heart was instantly happy and I joyfully returned to Toronto and started writing her letters. In Spanish. Word by word, picked out of the dictionary one by one. Each day a new letter. Twenty words, sometimes less, sometimes more. Sometimes two or three cards a day. All on art cards with flowers on the front of them, beautiful flowers from all over the world.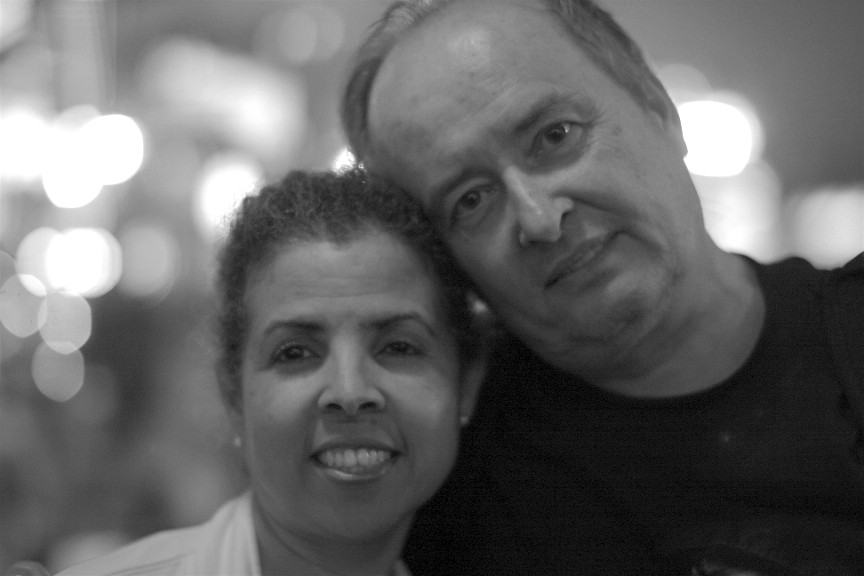 Mike and Marisol

All of the photos and images seen in Mikesjournal are copyrighted by their respective owners. Permission to use images is freely given for educational or other non-commercial purposes. Please just send an e-mail with a link to the image you would like to use and we will contact you within 24 hours.
Contact Mikesjournal: Mike@Mikesjournal.com

Link to the index of the Poetry Blog:
Illios: Illustrated Poetry of Love and Other Afflictions

We also Publish Mikesjournal Magazine

Print Version

Available for a limited time.
Mikesjournal No. 7 - The Dominican Republic (Shipping now!)
Faces of the Dominican
54 pages, poetry art and a short story
Photos in the Dominican Republic by Eric and Mike
Art Direction and design Elliott
Click on the little girl with the red dress for a sample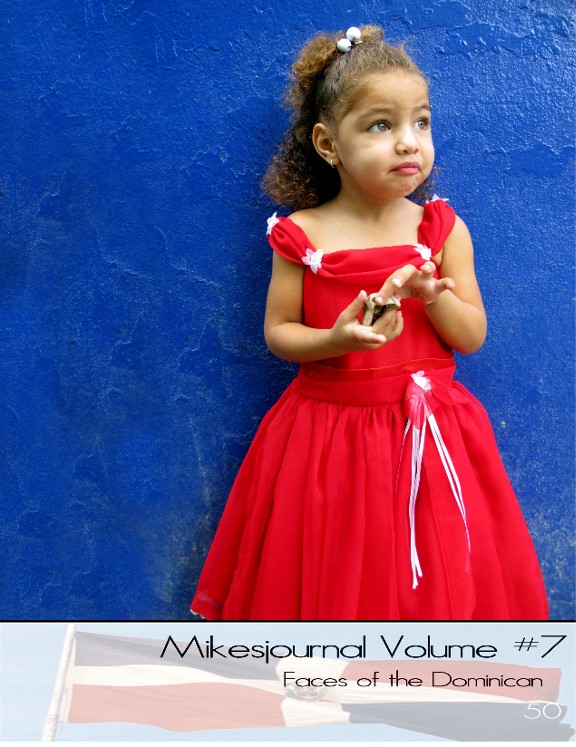 The initial print run is limited to 250 numbered autographed copies

Free - first come first served

Send e-mail with mailing address to get on mailing list

E-mail: Mike@Mikesjournal.com

All photos published in Mikesjournal are subject to copyright laws

Free usage available for educational and non-commercial purposes.

Contact Mike at the e-mail above.

Visit our Greatest Hits Home Page 1000 Faces Project
Alphabetical Index to the Poetry of Mikesjournal
Mikesjournal magazine is protected by copyright and publishes from time to time

Sorry about Death Valley #6

All the free copies are gone

Reprints available $10 or equivalent

(includes postage)

Proceeds to fund this blog and allow

Free distribution of the images

for educational and non profit uses

Mikesjournal magazine is protected by copyright and publishes from time to time
www.Mikesjournal.com - Home Page