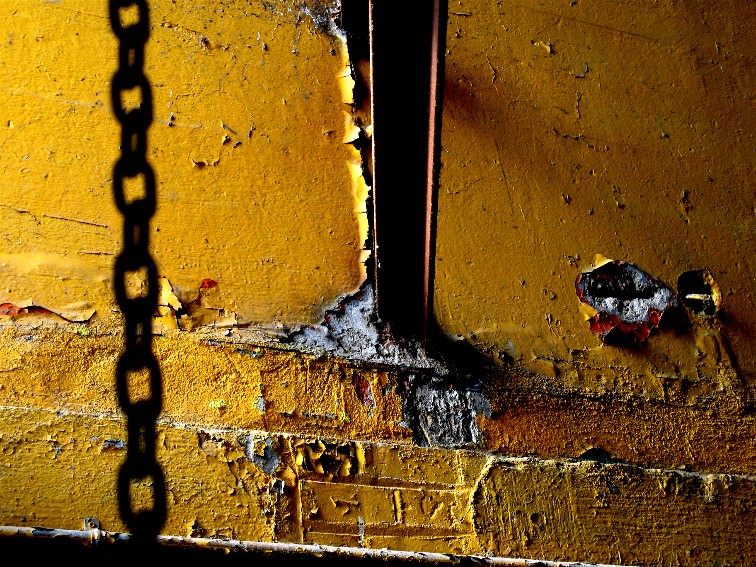 Yellow with Chain
Canon G7 1/80 @ F.3.2 Hand Held

Taken at a rather scary looking abandoned waste transfer station
Former incinerator.
Managed the shot by reaching my camera in a crack in the door just big enough
To squeeze in my arm
The light coming from windows above.
I shot blind perhaps
50 times
Came away with this one
While when taking the shots I imagined
At any minute
A beast would come to rip my arm off
Hate to loose the camera that way.

Hope you enjoyed this image - Please visit Greatest Hits
Now Shipping Mikesjournal Magazine #7