A new picture every day (more or less) since 2006
<------------Last Month Next Month---------------->

Photo Journal of Michael Campbell: A new picture every day (more or less)
October 31, 2010 - Mike and Jack (Happy Halloween) Photo by Erik H. Used with permission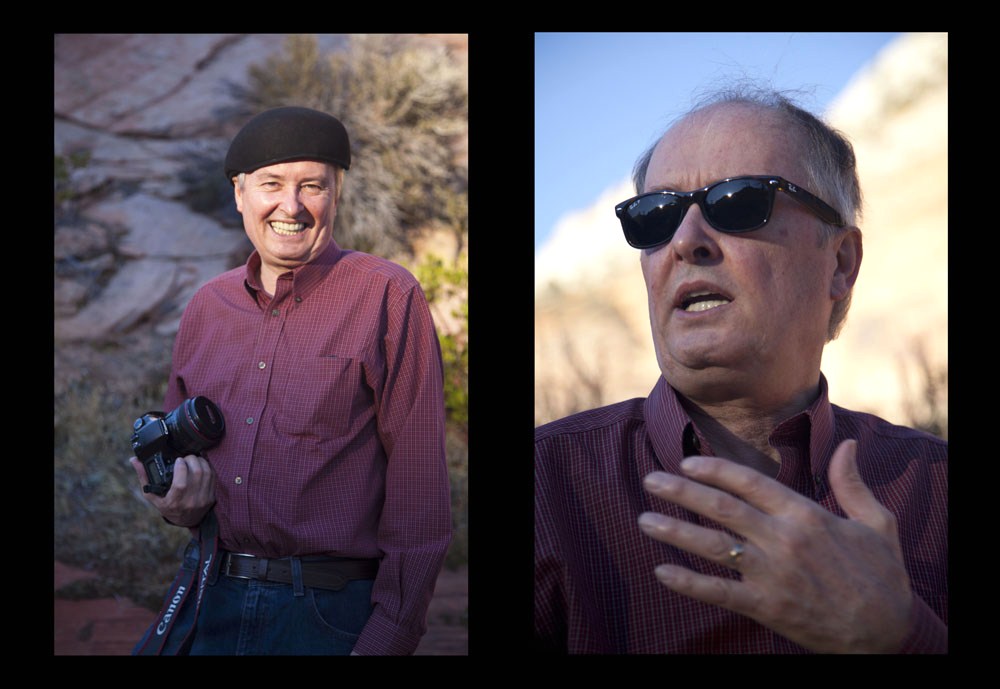 October 30, 2010 - Aragon Theatre Chicago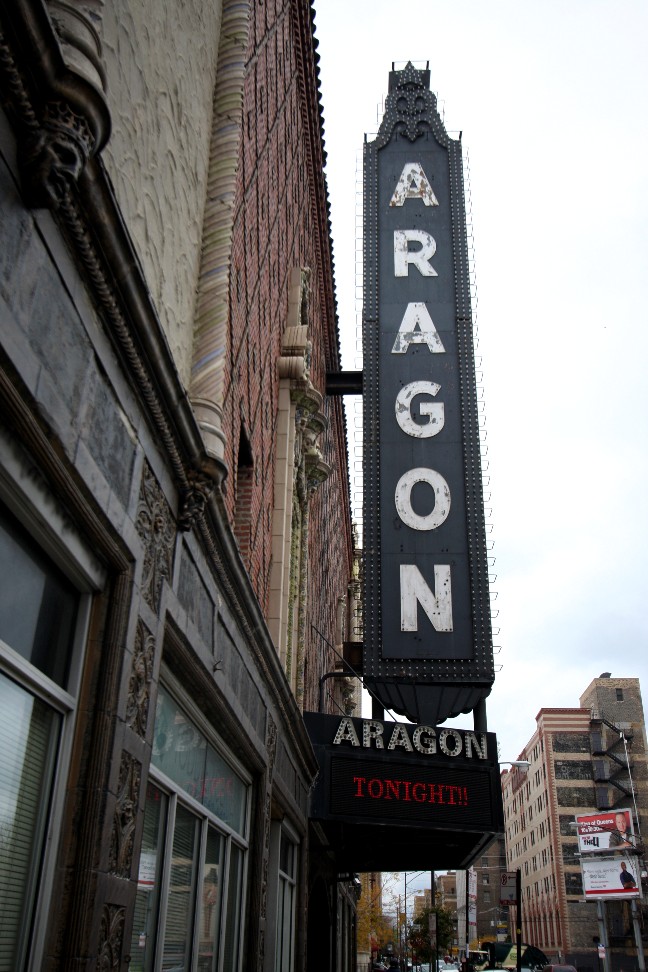 October 29, 2010 - Blue Flow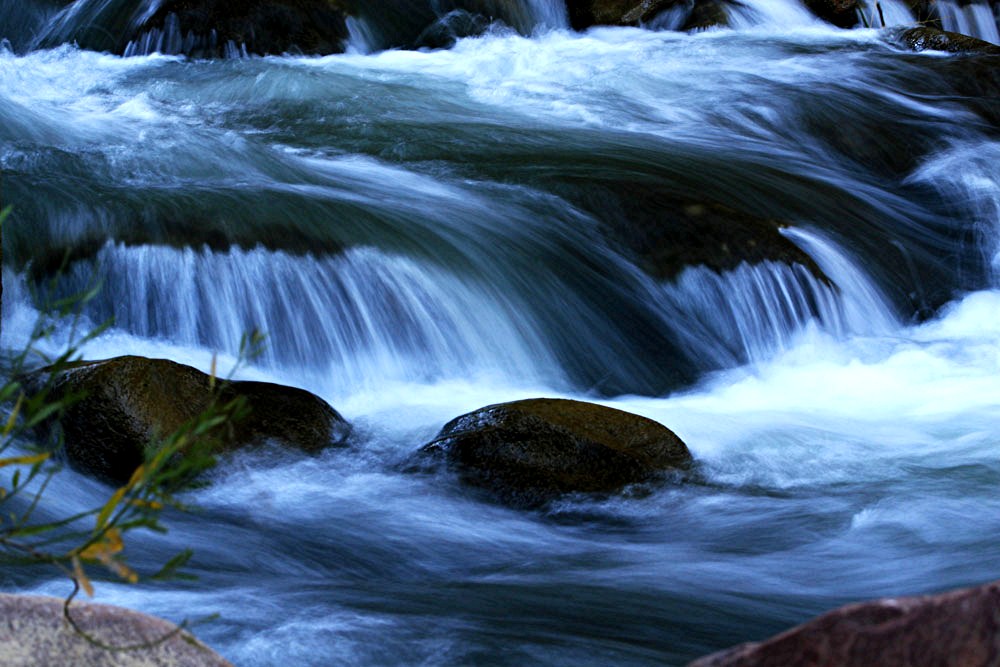 October 28, 2010 - The Watchman 2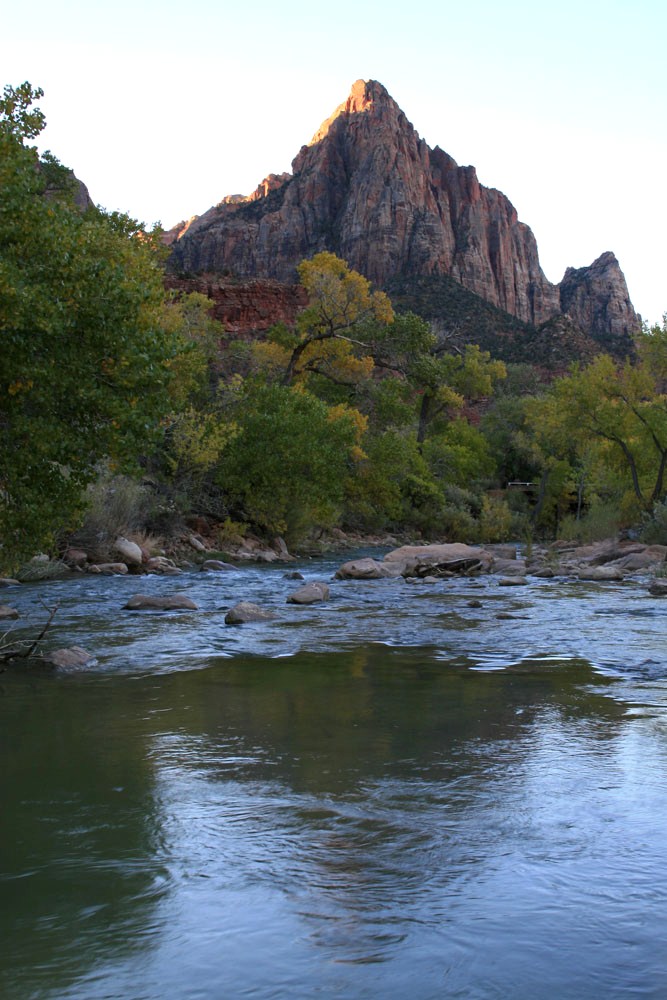 October 27, 2010 - Rock Wall With Trees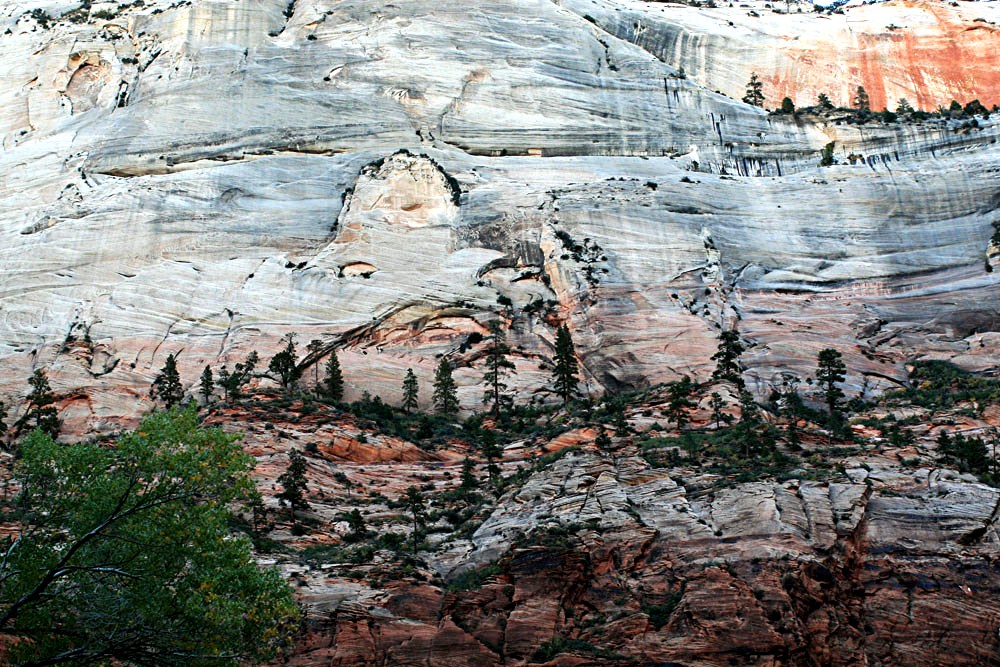 October 26, 2010 - Stars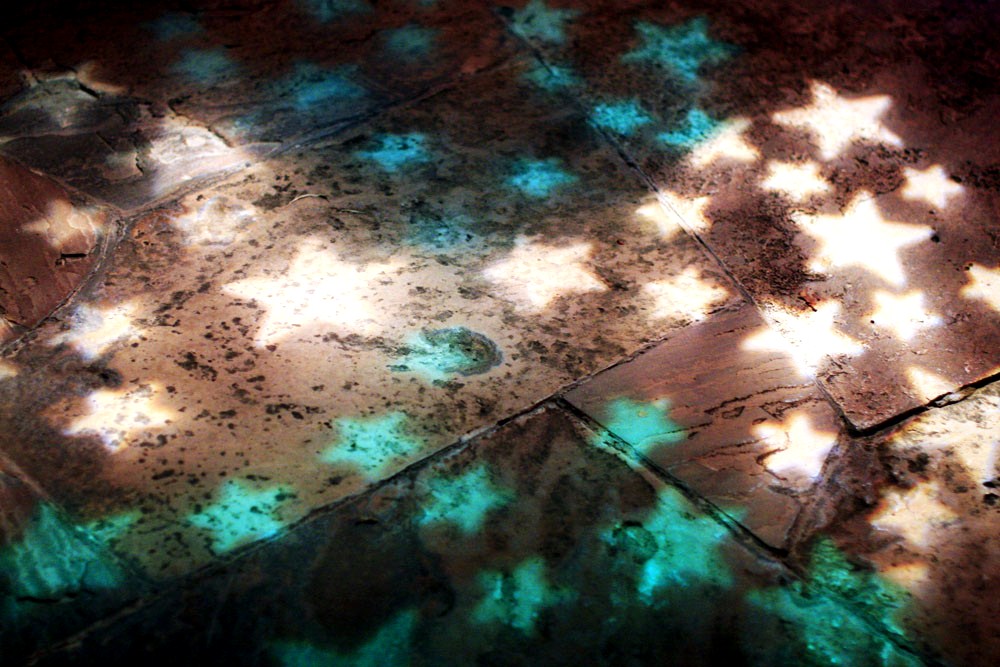 October 25, 2010 - Life Cycle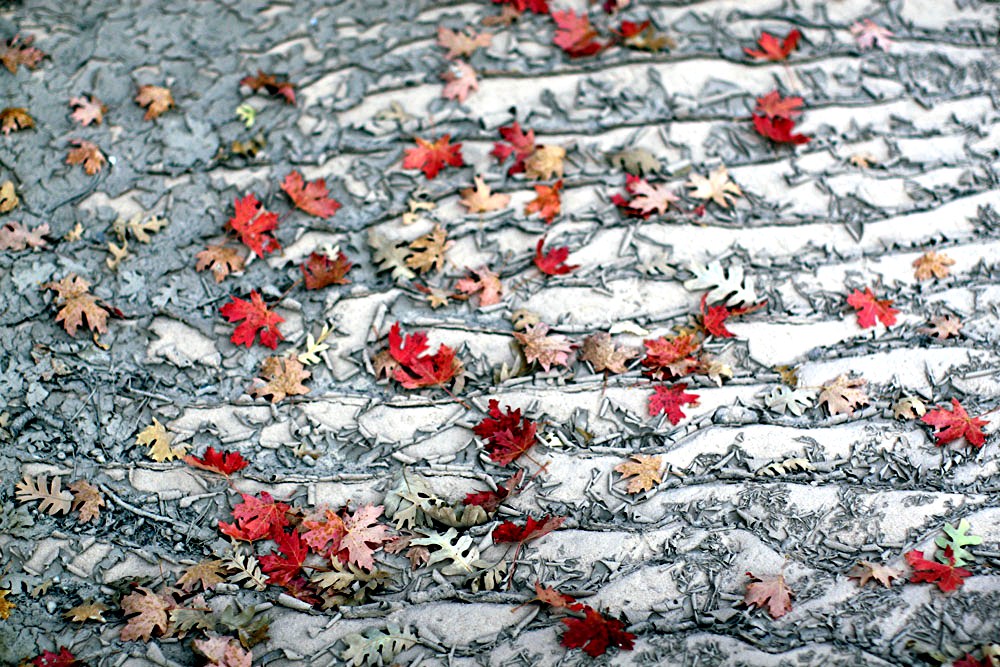 October 24, 2010 - Flowing Stone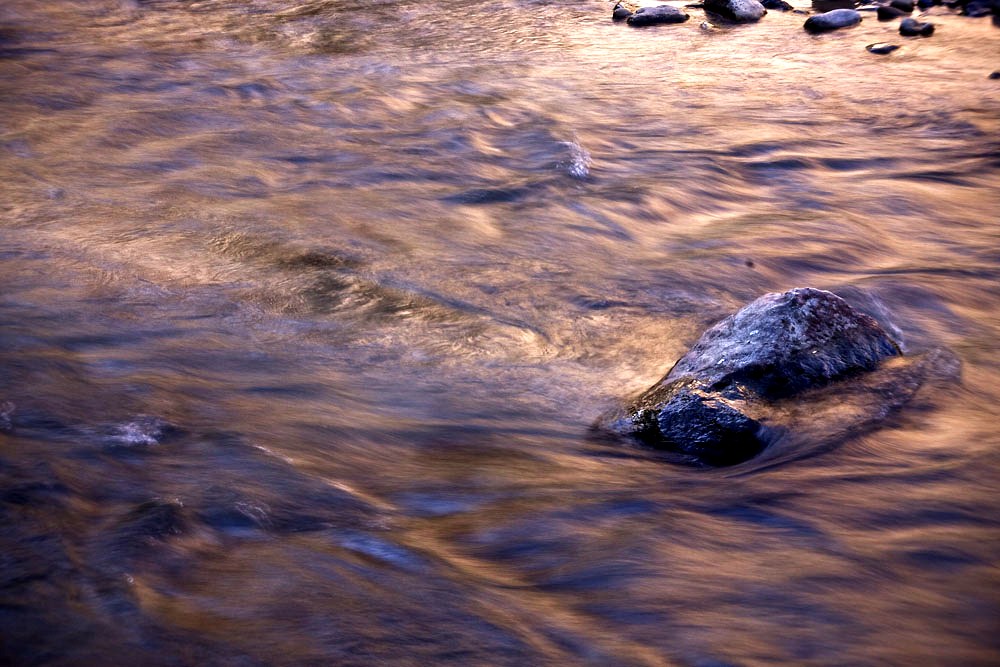 October 23, 2010 - The Watchman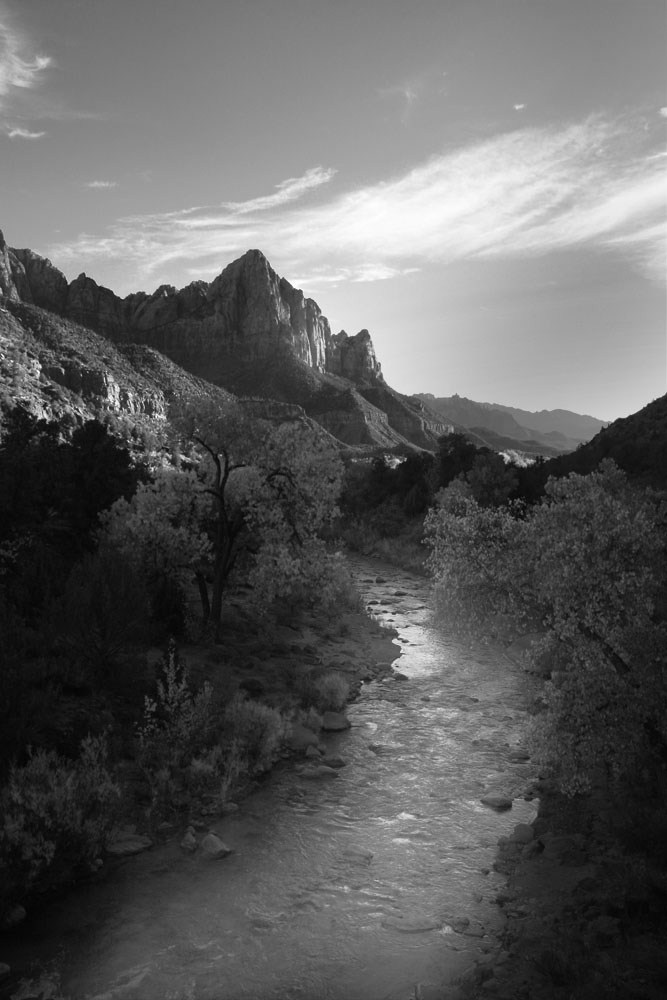 October 22, 2010 - Zion Canyon View From Weeping Rock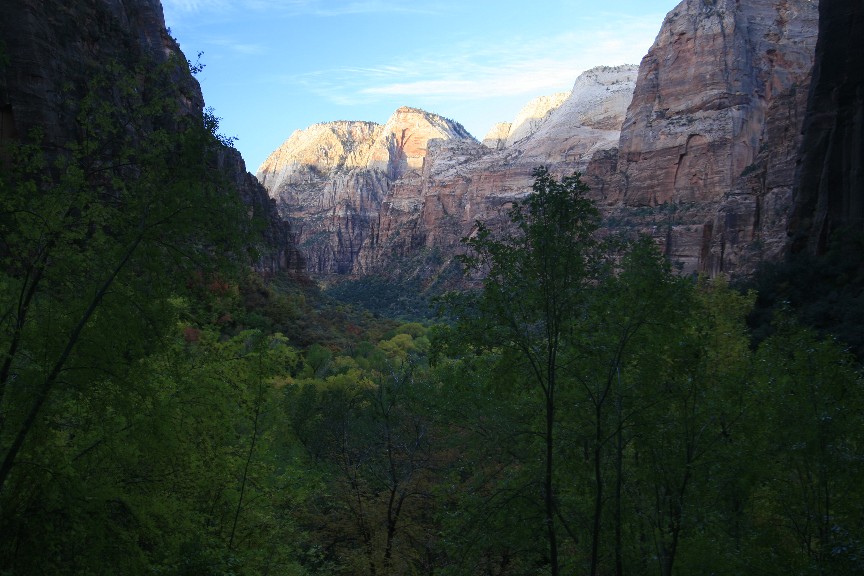 October 21, 2010 - Red Wildflower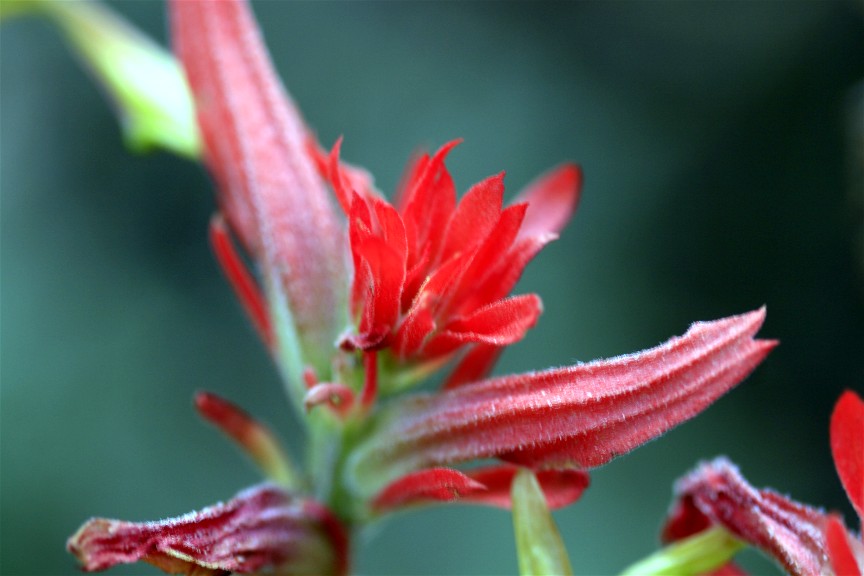 October 20, 2010 - Mike - In Zion National Park Utah

October 19, 2010 pages 19 and 20 from MJ#10 - We met The First Time Like This
(Coming Soon)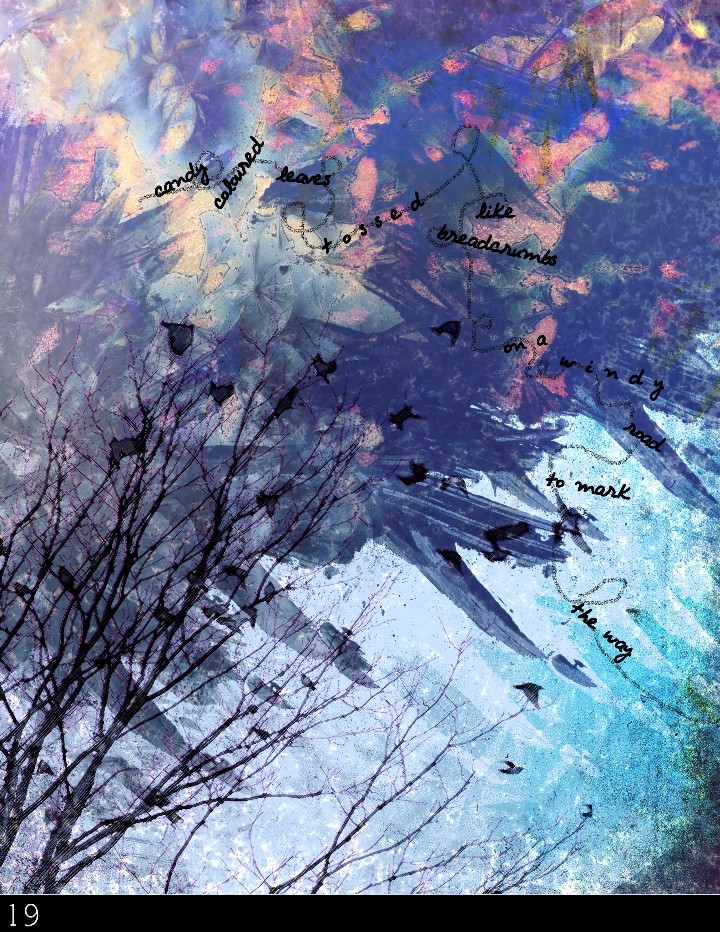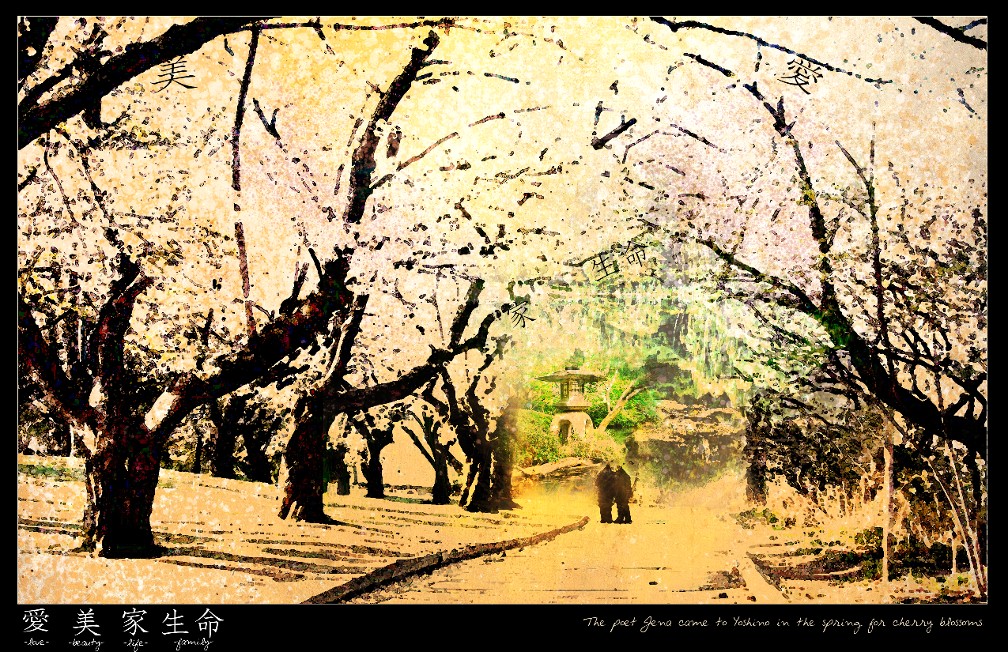 The poet Jena came to Yoshino in the spring for cherry blossoms. It was to understand beauty she said and so it was as she sat beside the temple watching white and pink petals falling. Words escaped her. The falling petals spoke to her of beauty's transience. Soon, she thought, the flowers will be gone. Soon, she thought, I too will be gone. A deep sadness descended upon her and tears moistened her cheeks, rolled down, fell and stained the scroll. They mixed with the ink and formed a pattern like a dying tree.
Her thoughts were distracted by a fish keeper bent over the pond in some kind of toil. She motioned to her entourage to stay while she walked over alone to speak with him. He was a simple man and did not know her. He told the poet that one of his koi was ill. He thought it might die. The sick koi circled slowly. The other fish pushed against it in an effort to make it move. The poet said that if the fish died it would make a good meal. The fish keeper recoiled at the suggestion. This fish is more than two hundred years old he told her. Its beauty is beyond value. It knows me as it knew my father and his father and his father before who all tended this pond. To lose such a creature would cause great sorrow to all of my ancestors. It is not a fish it is one of my children. Perhaps to the koi, I am one of his children.
So the poet Jena sat with the man and meditated over the fish. A light breeze caught the cherry blossoms and they fell like snow. The poet Jena stayed in Yoshino many days. In time the koi recovered. They surmised it just had a belly ache from eating too many flower petals. With the guidance of the fish keeper the poet Jena learned to love all of the koi and later wrote her eternal series of cherry blossom poems that they still teach in school four hundred years later. Afterwards she would say it was the first time she met and understood the true meaning of love and beauty.

October 18, 2010 Bolivar in his Leaf Suit (Photo by Eric)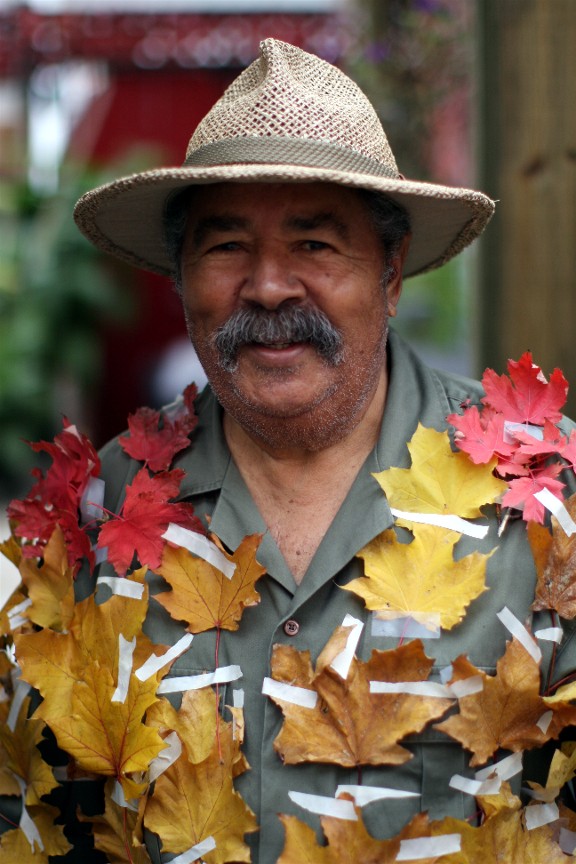 October 17, 2010 - Brother Andre and the Canes of the People he Prays For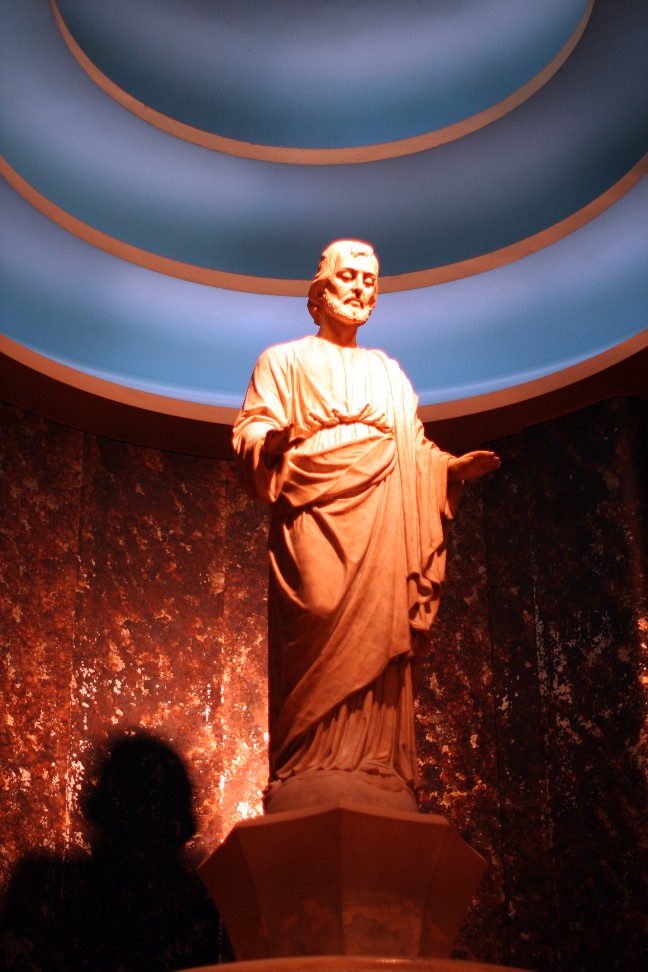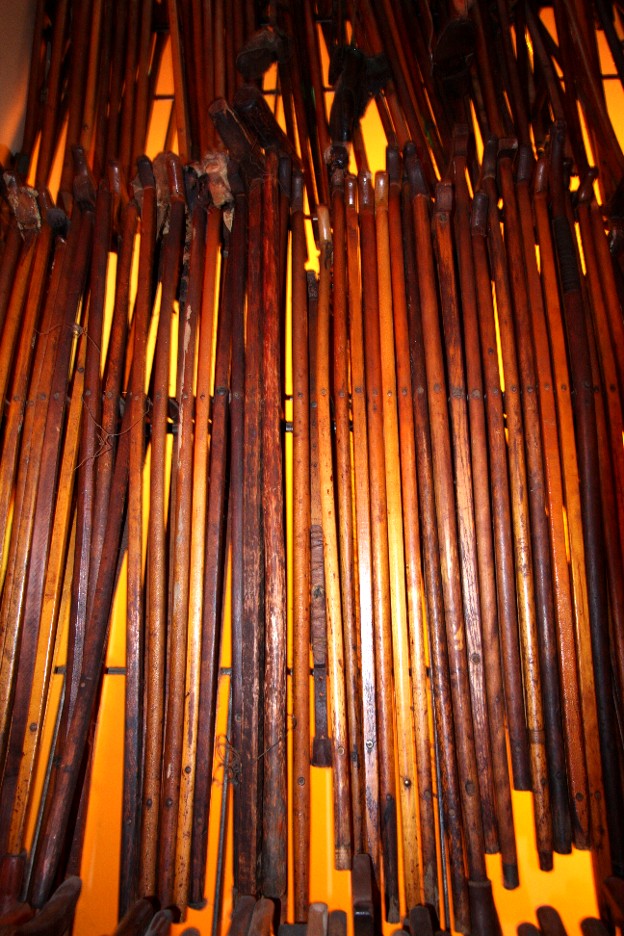 (Miracles Abound)

October 16, 2010 - Truck Photo by Eric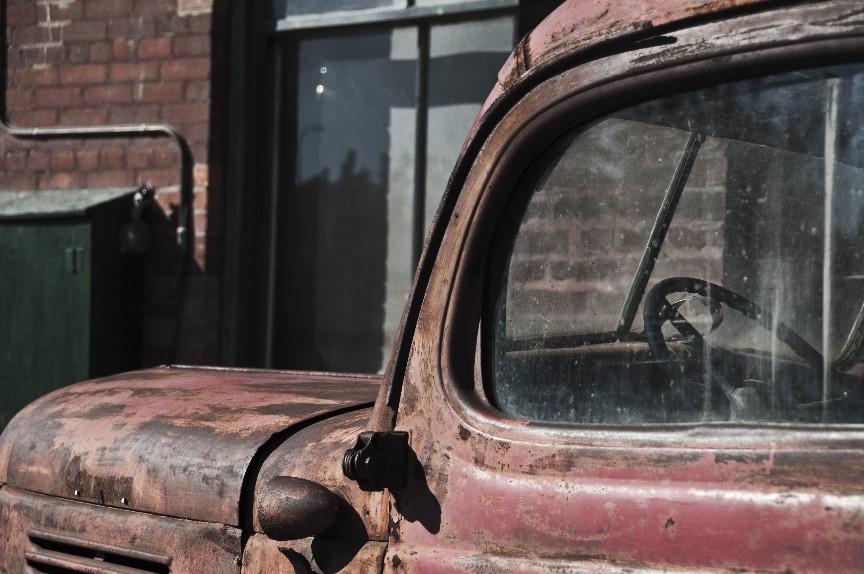 October 15, 2010 - Happy Birthday Teresa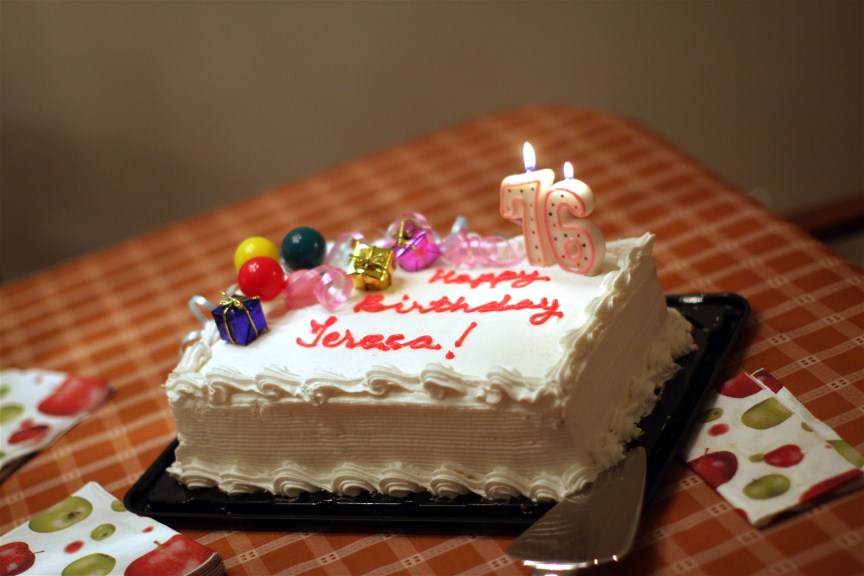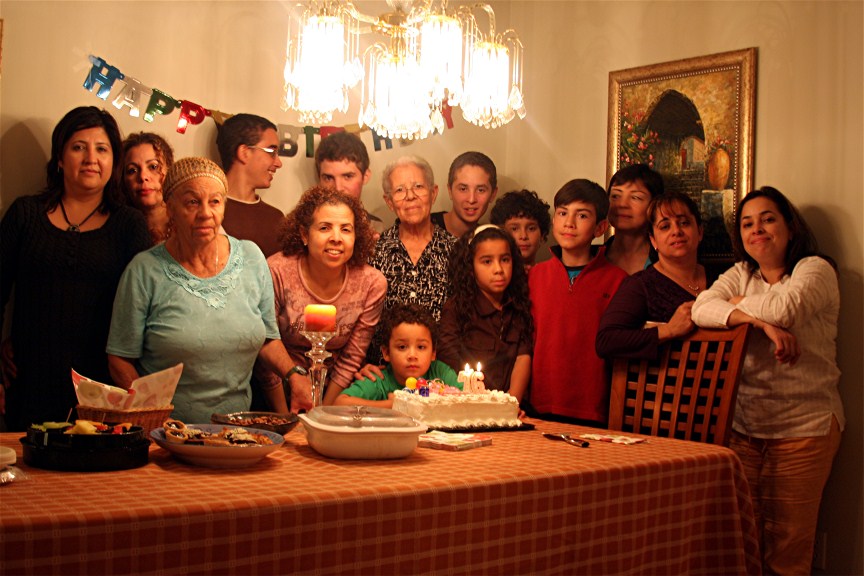 October 12, 2010 - Huascar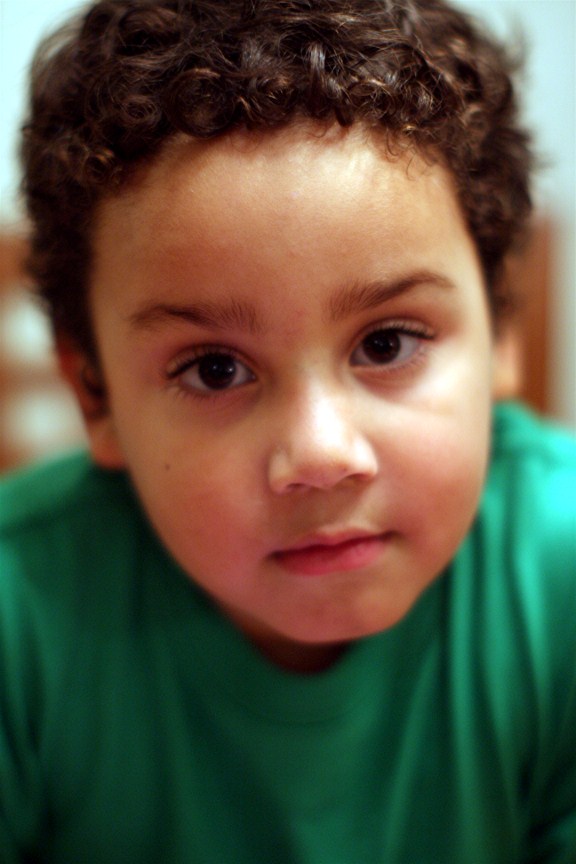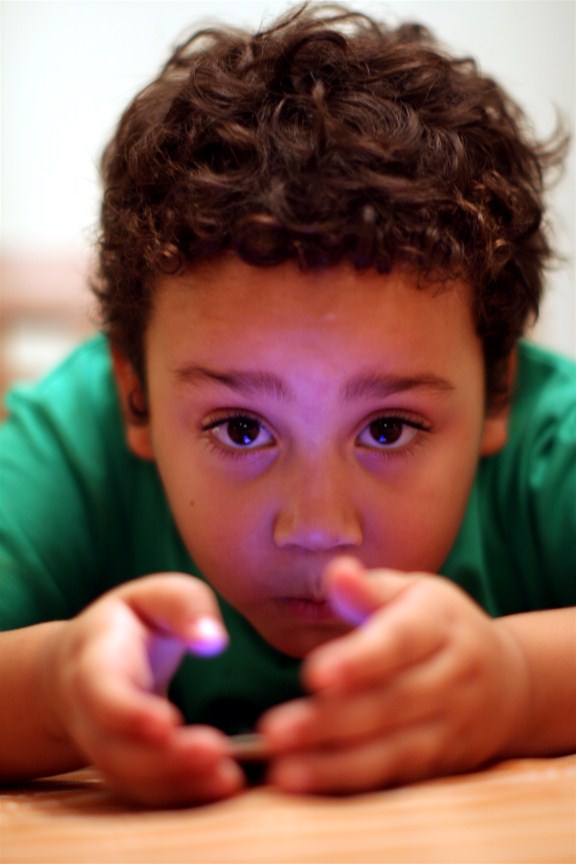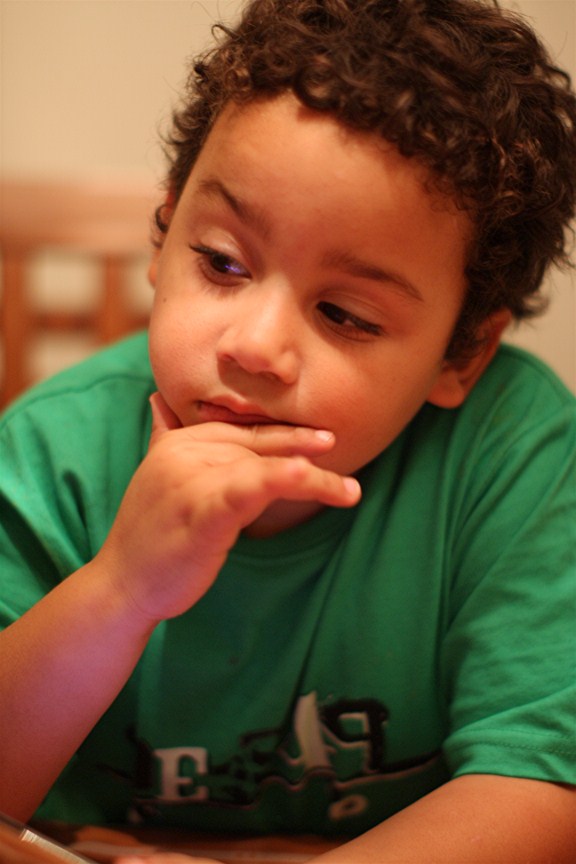 October 11, 2010 - Zoraida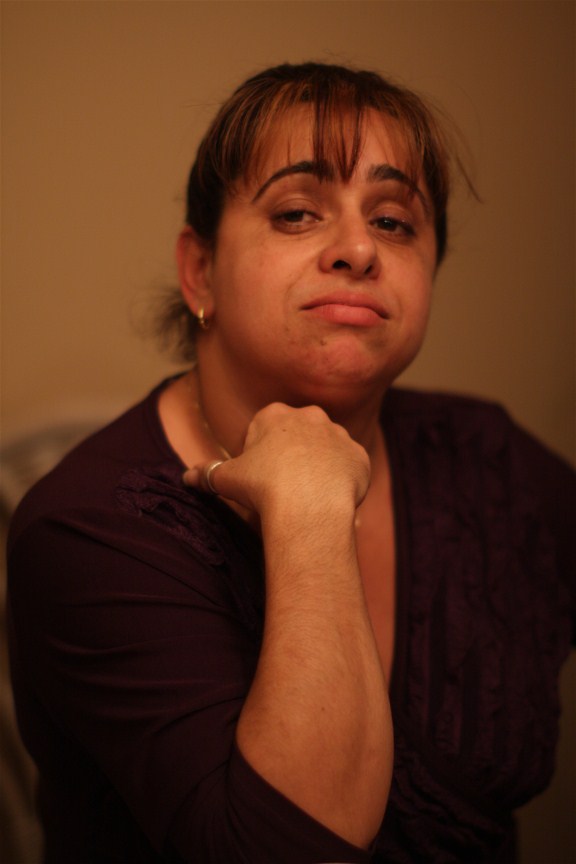 October 10, 2010 - Leticia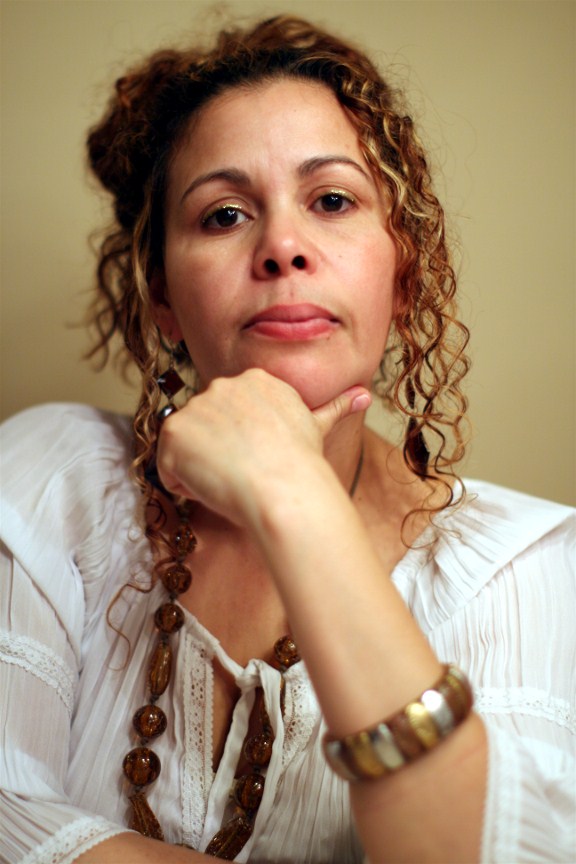 October 09, 2010 - Elena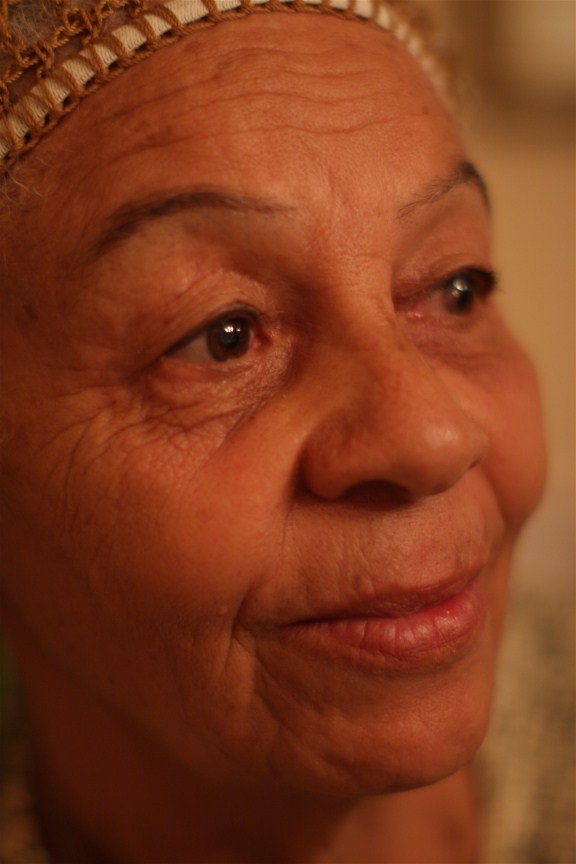 October 08, 2010 - Junior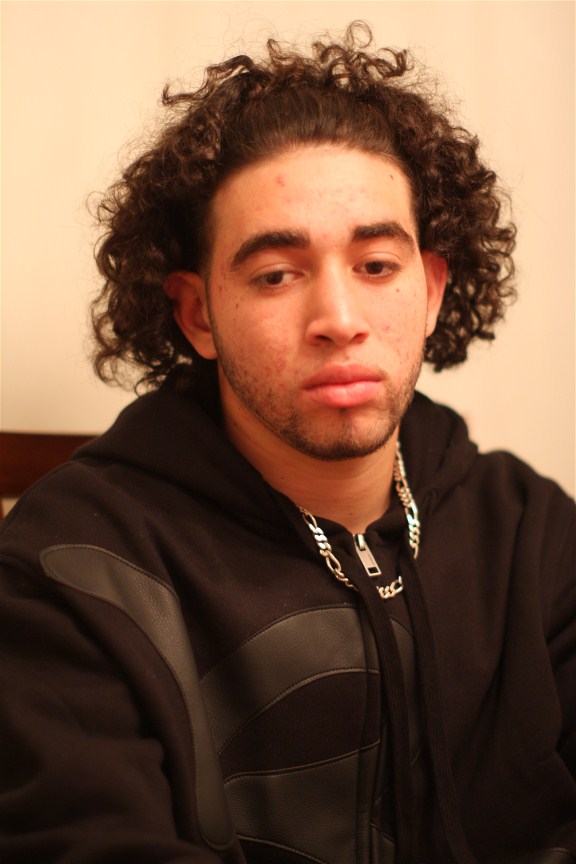 October 07, 2010 - Tomas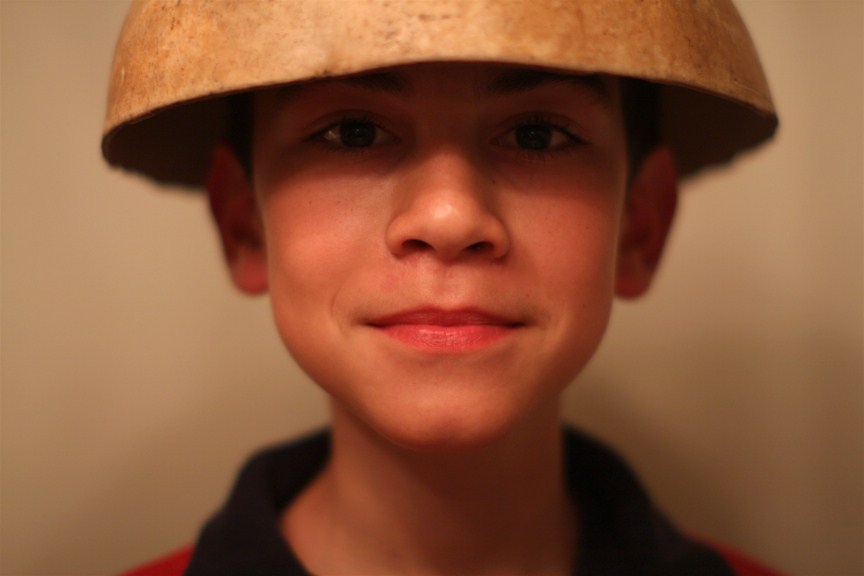 October 06, 2010 Porfiro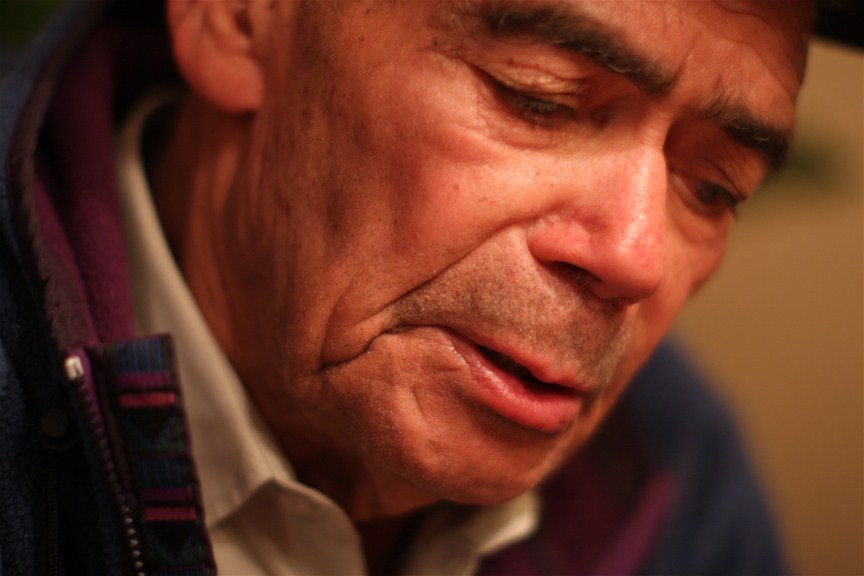 October 05, 2010 - Sample Pages from Mikesjournal #10 We Met The First Time Like This
Page 15 (revised)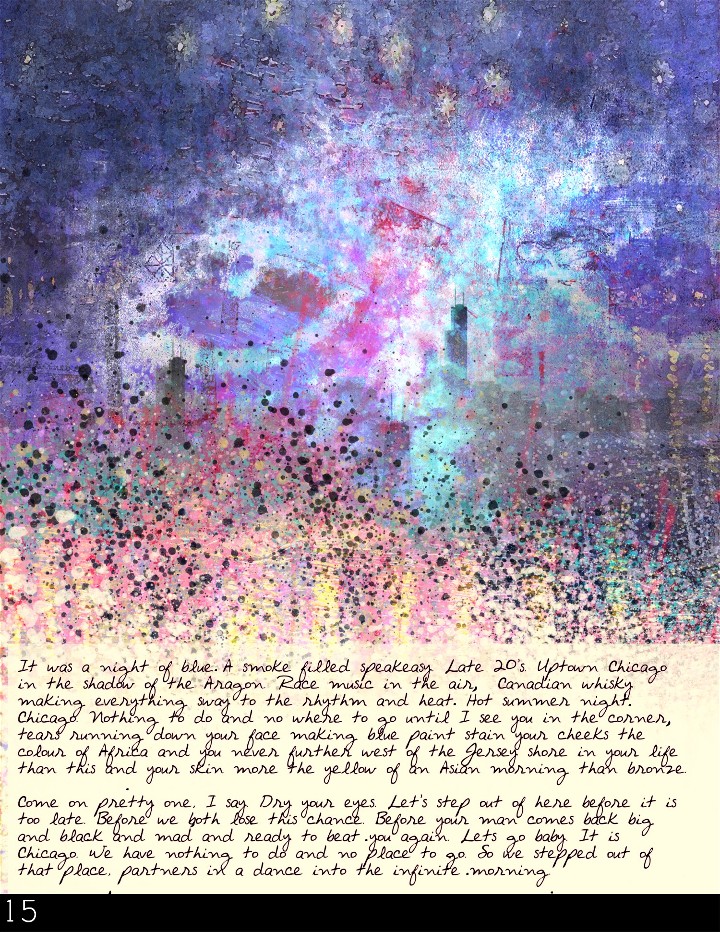 Page 16 (Revised)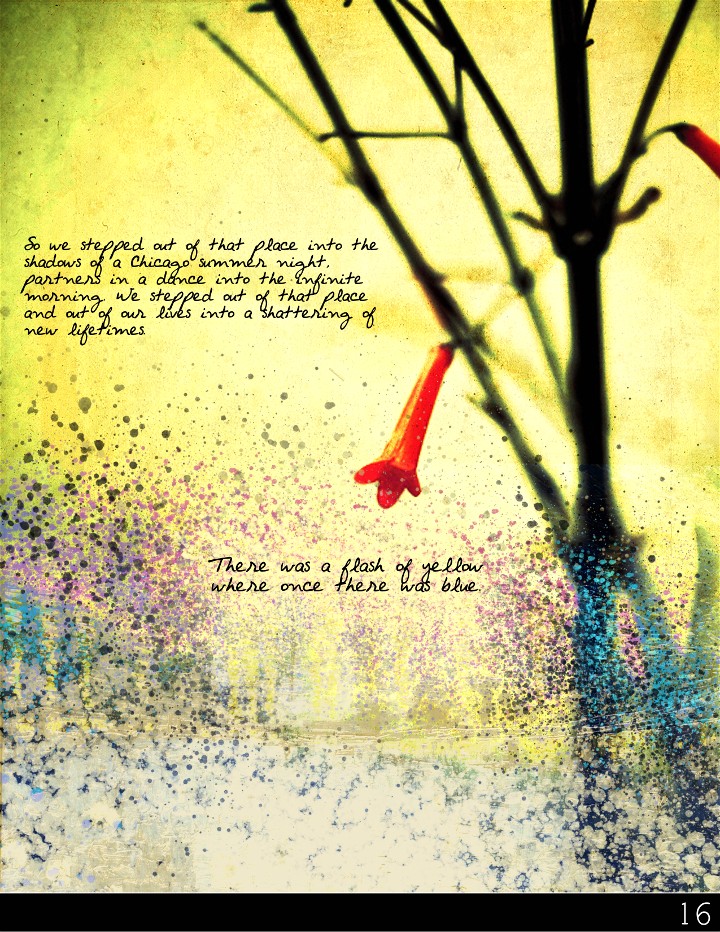 Inside back Cover (New)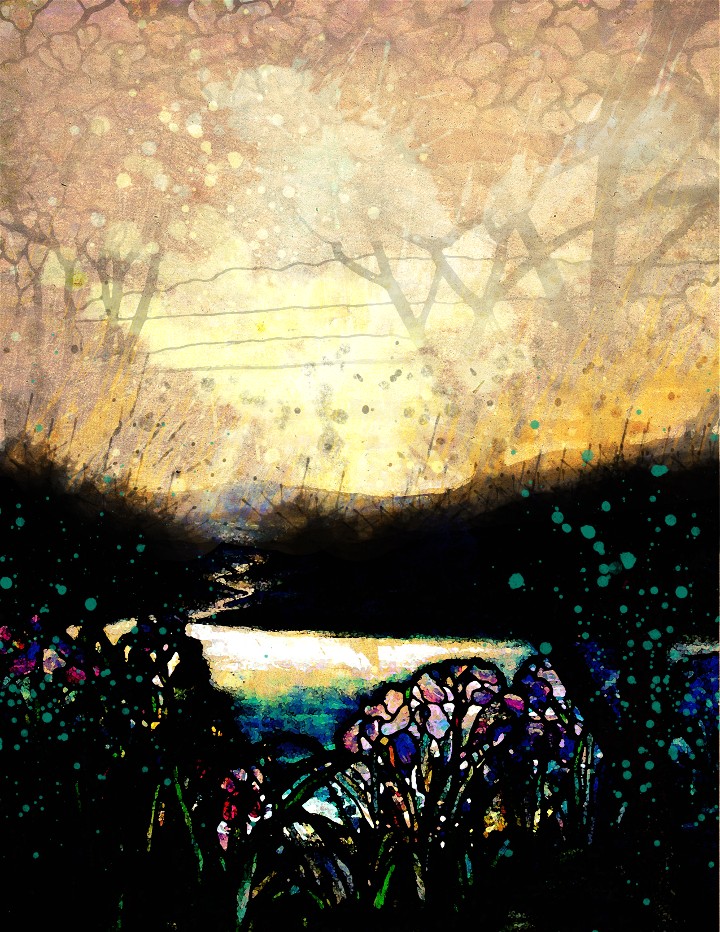 October 04, 2010 - Eric (Self Portrait) - Photo by Eric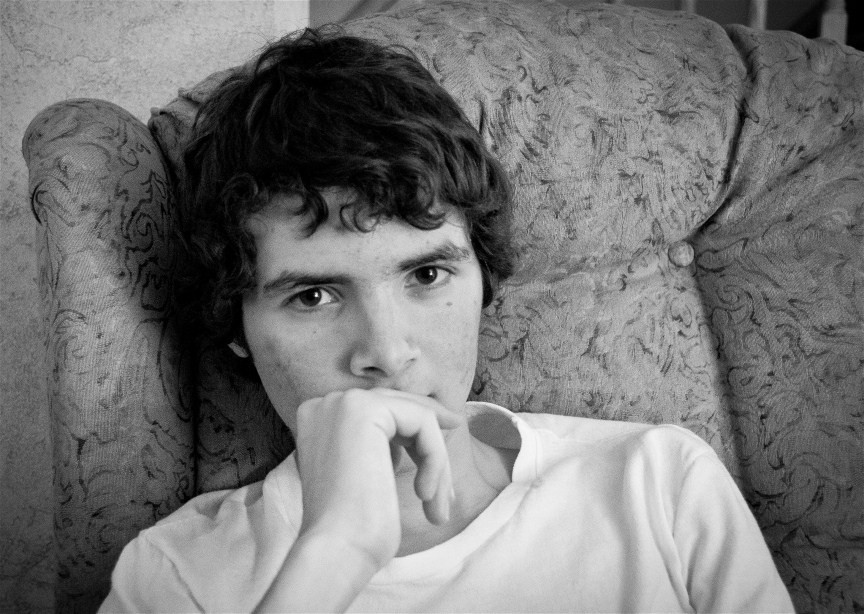 October 03, 2010 - Red Leaves and Seeds - Photo by Eric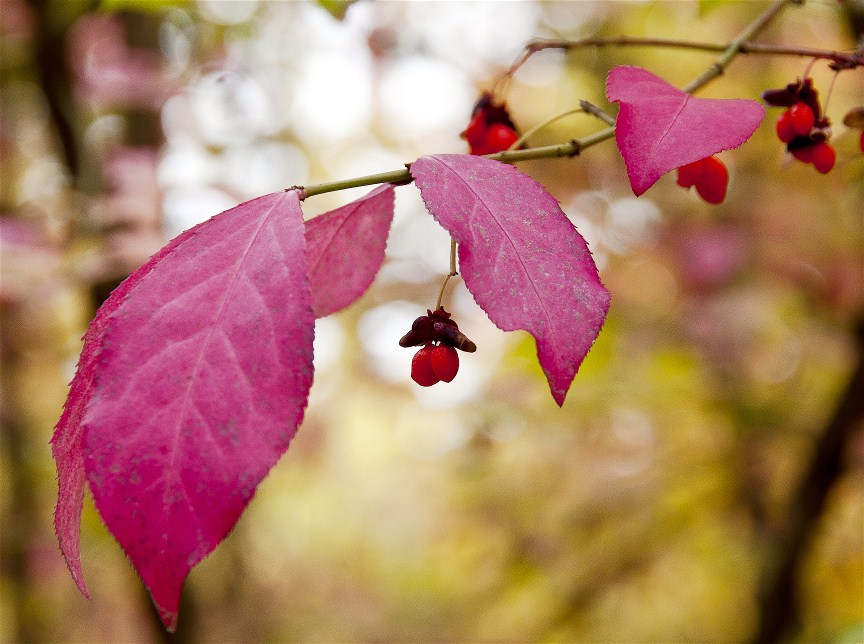 October 02, 2010 - Mike Portrait - Photo by Eric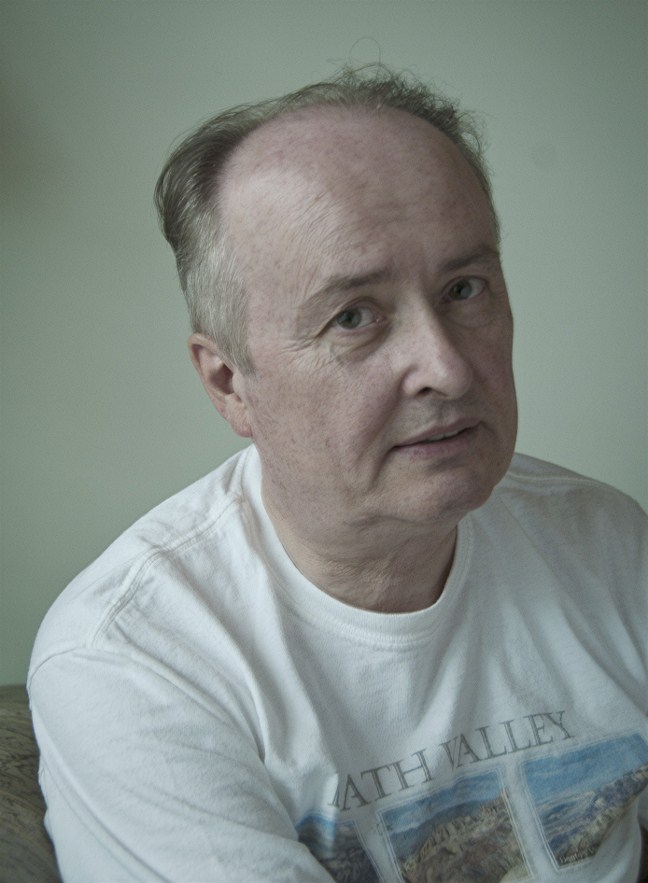 October 01, 2010 - Forest Path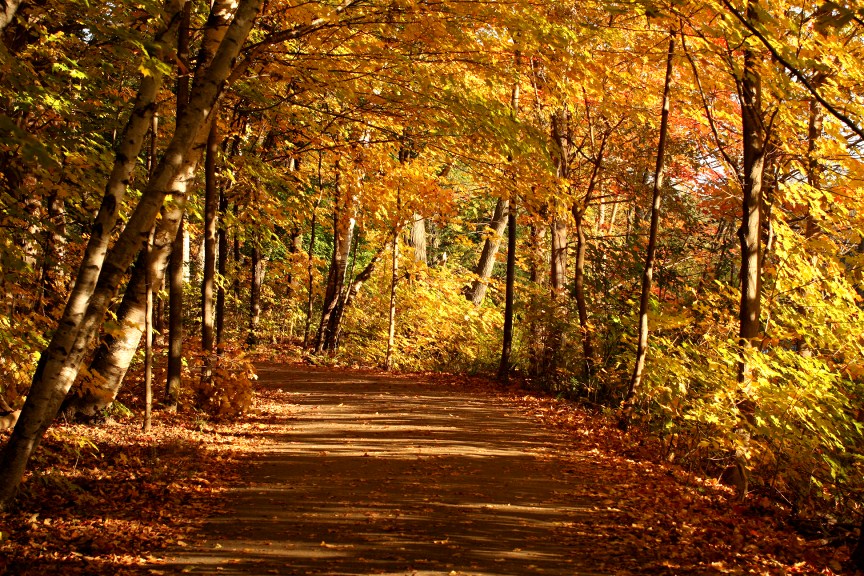 <-----Last Month Next Month---------------->

E-mail Mike@Mikesjournal.com to get on the mailing list.

Send e-mail with mailing address to get on mailing list

E-mail: Mike@Mikesjournal.com

All photos published in Mikesjournal are subject to copyright laws

Free usage available for educational and non-commercial purposes.

Contact Mike at the e-mail above.

Visit our Greatest Hits Home Page 1000 Faces Project
Alphabetical Index to the Poetry of Mikesjournal
Mikesjournal magazine is protected by copyright and publishes from time to time

Sorry about

All the free copies are gone

Reprints available $10 or equivalent

(includes postage)

Proceeds to fund this blog and allow

Free distribution of the images

for educational and non profit uses

Mikesjournal magazine is protected by copyright and publishes from time to time
www.Mikesjournal.com - Home Page