A new picture every day since January 2006 (more or less)

For the Latest Picture - Click Here

Follow us on

April 03, 2012 Marisol in Callaway Gardens
These are typical family vacation snapshots. They were images of my partner and favourite Sherpa. They are jpgs pretty much right out of the camera. I was pleased with the good result with little effort. They are essentially quick point and shoot images.
Two of the images were taken by friends. One is with a Nikon the rest are with the Fuji X Pro 1
At the time of this post Adobe is not providing RAW support. The images are probably what could be expected by the typical vacationer who would prefer to shoot simple and straightforward shots of the family without a lot of expensive and time consuming post processing. This is pretty much what you get when you take the camera out and shoot pictures of the family on vacation or the baby on weekends. The images were taken in different light, usually in harsh light but also in a very dim chapel. I was impressed by the ISO 2500 image in the chapel. The camera was set for auto ISO. It took the shutter speed down to 1/52" which is standard for this focal length then started boosting sensitivity. Very clear of noise and sharp for wide open. F 1.4 is a great light catcher. Nice colour rendition on auto white balance.
I used the 60mm and 35mm lenses on autofocus for the series, aim, half-press the shutter and recompose technique. All very quick and no issues with auto focus. Looks like the skin is a little over exposed on the first image. I might have used the exposure compensation bracket if I thought of it.
The peaches sign shot in Warm Springs was backlit and in the shade but the camera was able to capture good detail. The blown out sky is left in without post processing to show the good dynamic range capture for this camera. I might have wanted to increase the exposure compensation to better light the sign because of the back light but I think it is acceptable for this kind of image. A light fill in flash may have also helped. I might have tried hi dynamic range bracketing if I had thought of it.
I enjoy the next image with the pleasant smile. The model is off to one side. The camera was first focused on her face then recomposed. It is good to have someone engage the model in pleasant talk so she is at ease. The "s" shape of the walkway provides a nice pathway through the image.
For the last shot of the series I cranked the F stop up to F8 to test the sharpness. The camera picked the ISO and aperture.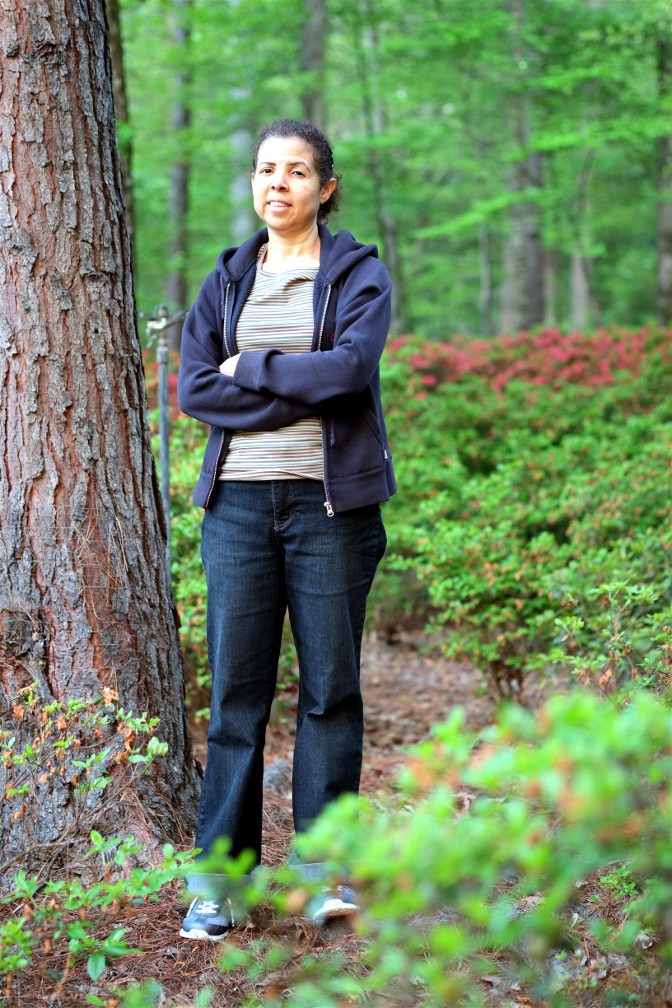 Fuji X Pro -1 60mm 1/58" F 2.4 ISO 800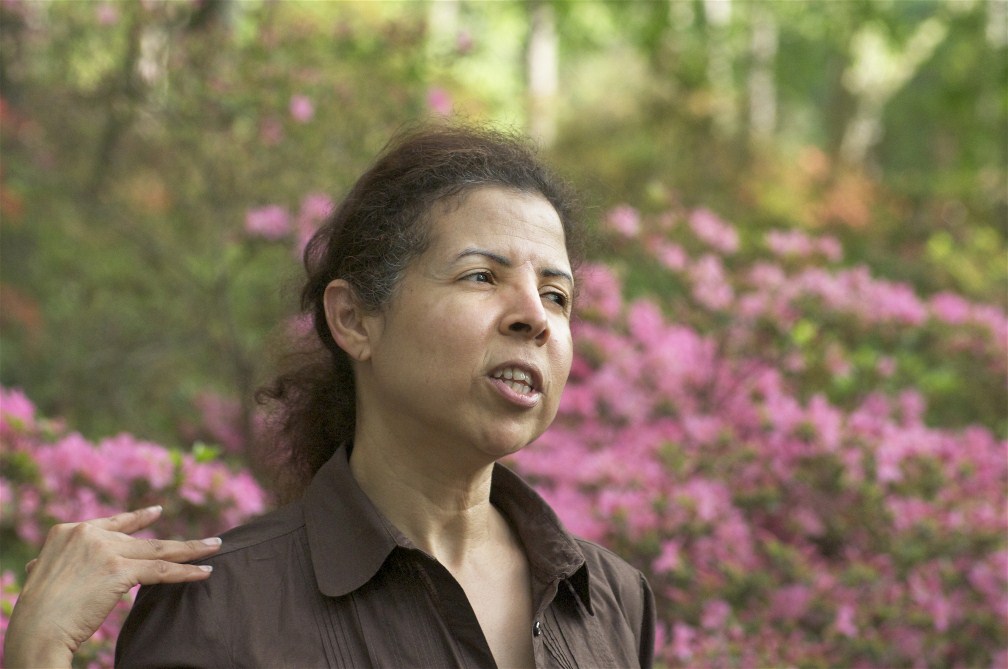 (Image by Flo Deems- Thank you Flo!)
Not my photo - (c) Flo Deems Nikon D300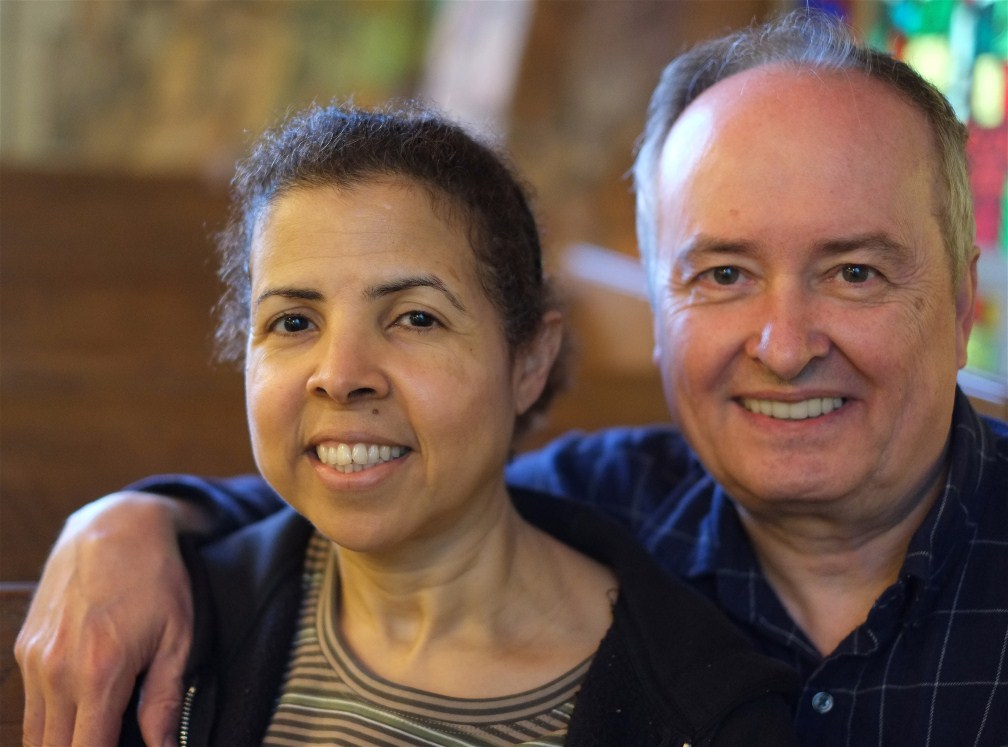 (Image by Marti Jeffers - Thank you Marti!)
Not my photo - Image (c) Marti Jeffers


Fuji X Pro -1 35mm 1/52" F 1.4 ISO 2500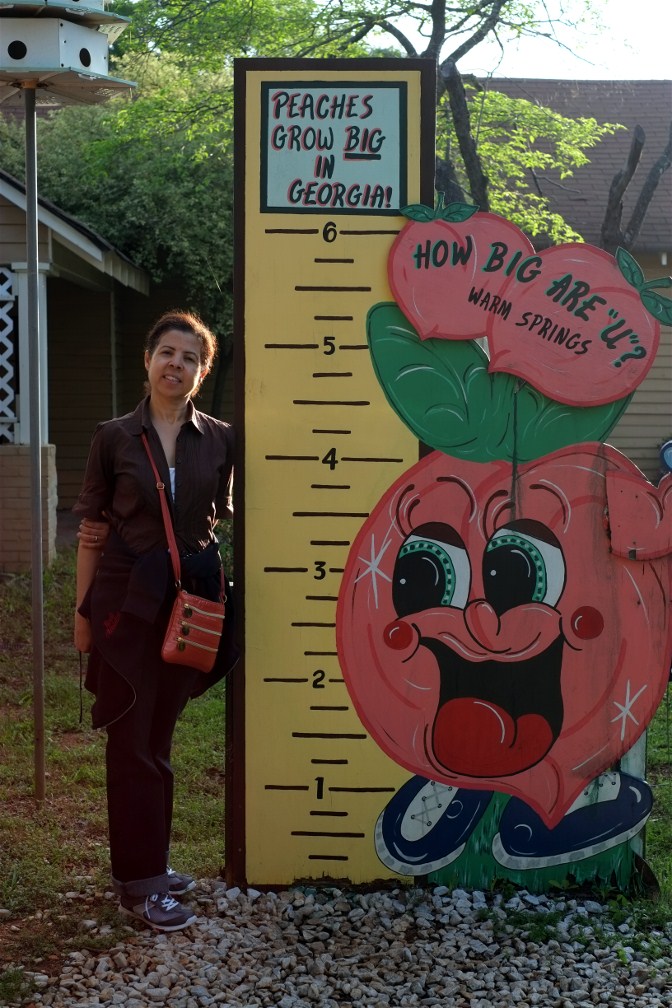 Fuji X Pro -1 35mm 1/250" F 4 ISO 200
In Warm Springs (Thank You Warm Springs!)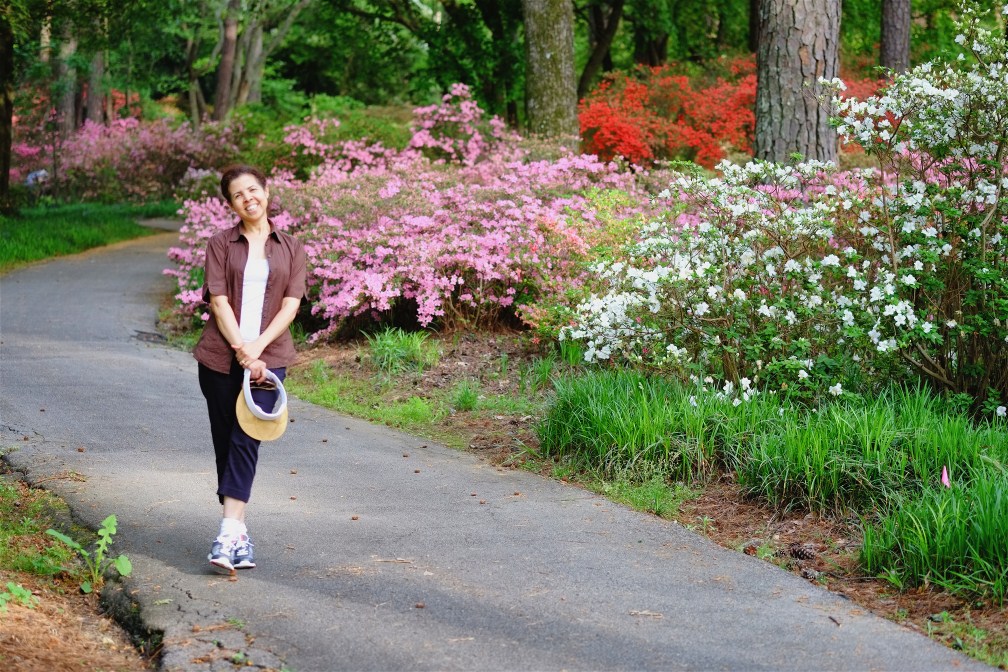 Fuji X Pro -1 60mm 1/125" F 2.4 ISO 200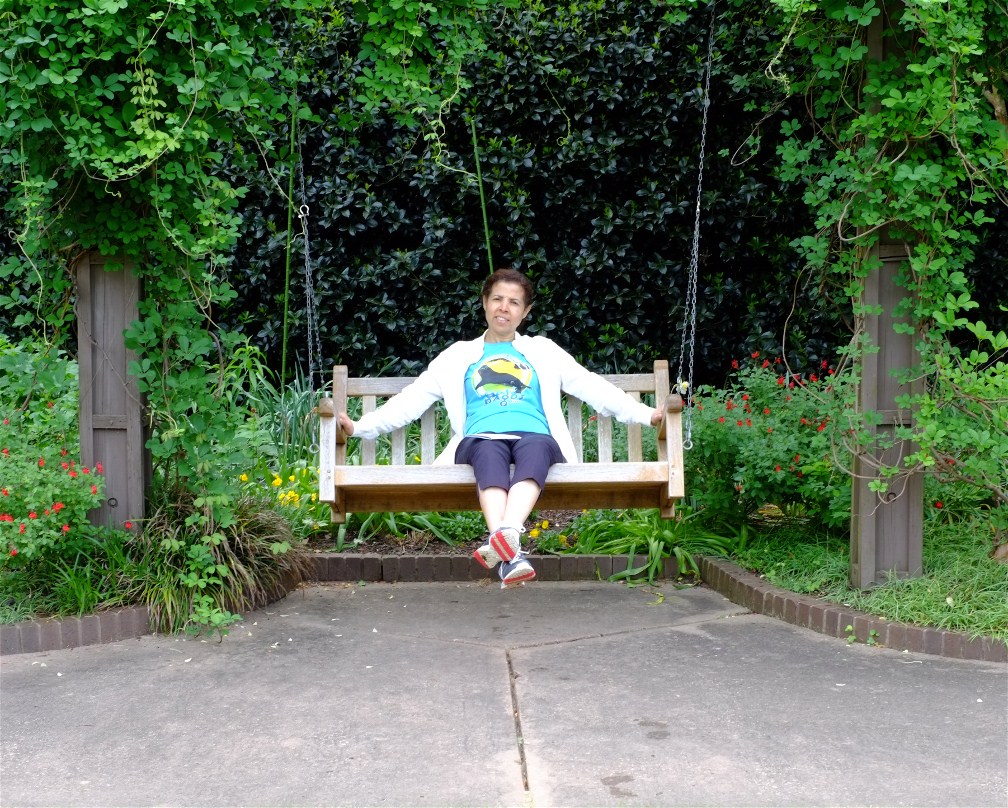 Fuji X Pro -1 35mm 1/52" F 8 ISO 320