A new picture every day since January 2006 (more or less)

For the Latest Picture - Click Here

Follow us on

April 09, 2012 Southern 905 / Self Portrait
Just nosing around Warm Springs I discovered this broken window between two train coaches.
I noticed my reflection and slapped on the 18mm lens. It was fairly dark so I depended on the auto ISO to bump the sensitivity up to 3200. In post processing I tweaked the contrast up a notch.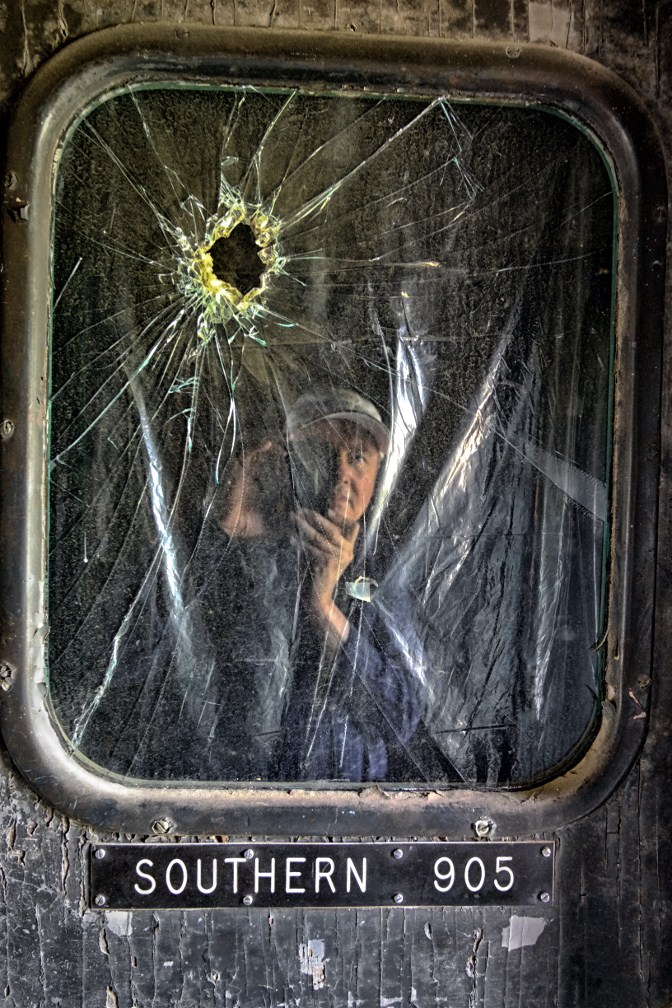 Fuji X Pro 1 18mm 1/18" F 4 ISO 3200 Hand Held
Hope you enjoyed this image
Mikesjournal - A New Picture Every Day (more or less)
Since January 1, 2006
Most recent publication:



Mikesjournal Volume #11

Escaping the Mathematics of Fate

Shipping Now

Limited edition December 7, 2011

46 pages, full color - Initial test print run

Full size 11 x 17 "hard cover" spiral bound

Not available in stores, Amazon or your e-book seller

Click image for sample



Front Cover
E-mail: Mike@Mikesjournal.com

Featured writing: The Day We Died June 22, 2011

E-mail: Mike@Mikesjournal.com

All photos published in Mikesjournal are subject to copyright laws

Free usage available for educational and non-commercial purposes.

Contact Mike at the e-mail above.

Visit our Greatest Hits Home Page 1000 Faces Project
Alphabetical Index to the Poetry of Mikesjournal
Mikesjournal magazine is protected by copyright and publishes from time to time

Sorry about

Lian Shan Bo & Zhu Ying Tai in America #8

All the free copies are gone

Reprints available $10 or equivalent

(includes postage)

Proceeds to fund this blog and allow

Free distribution of the images

for educational and non profit uses

Mikesjournal Magazine is protected by copyright and publishes from time to time
www.Mikesjournal.com - Home Page