--------------------------------------------------------
Visit our Greatest Hits Home Page 1000 Faces Project
--------------------------------------------------------
Picture of The day July 27, 2009
--------------------------------------------------------
July 27, 2009 Light Gathering Experiment
Bad light in fence corner makes cucumber plant grow too slowly.

What about adding a household Solar Tube? The kind you put in your roof to bring light down through an attic into a dark kitchen or bedroom.
July 13, 2009
Small Cucumber plant not thriving in dark corner
Wall blocking sunlight from East and South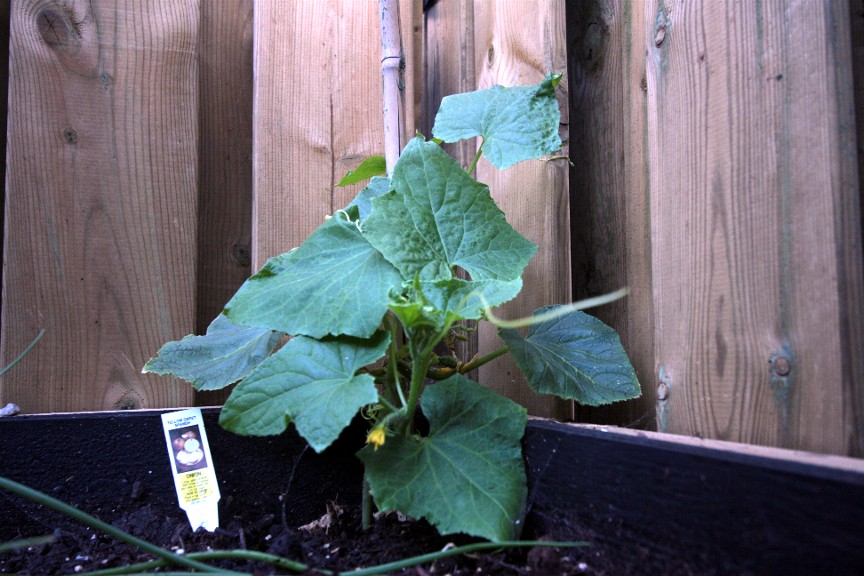 July 13, 2009
Added Solar Tube today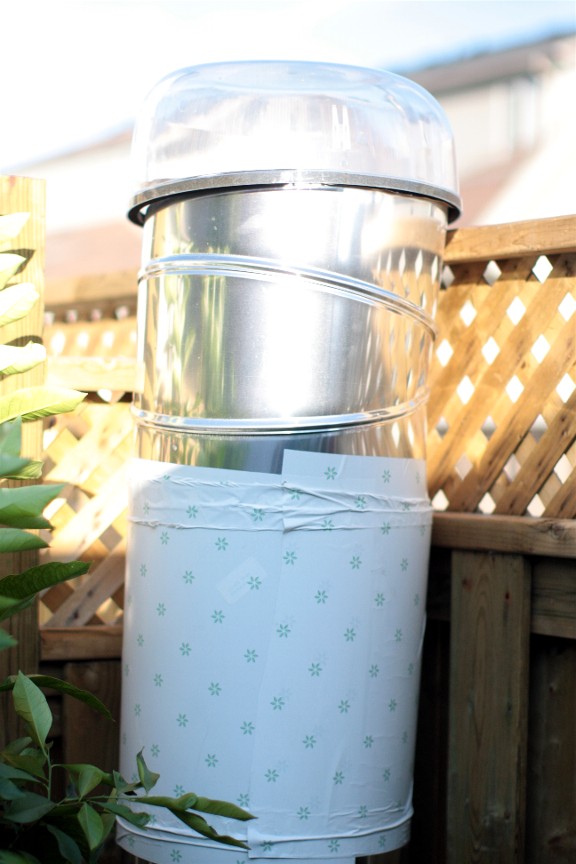 July 13
Before adding tube plant on right growing fairly well, plant on left stunted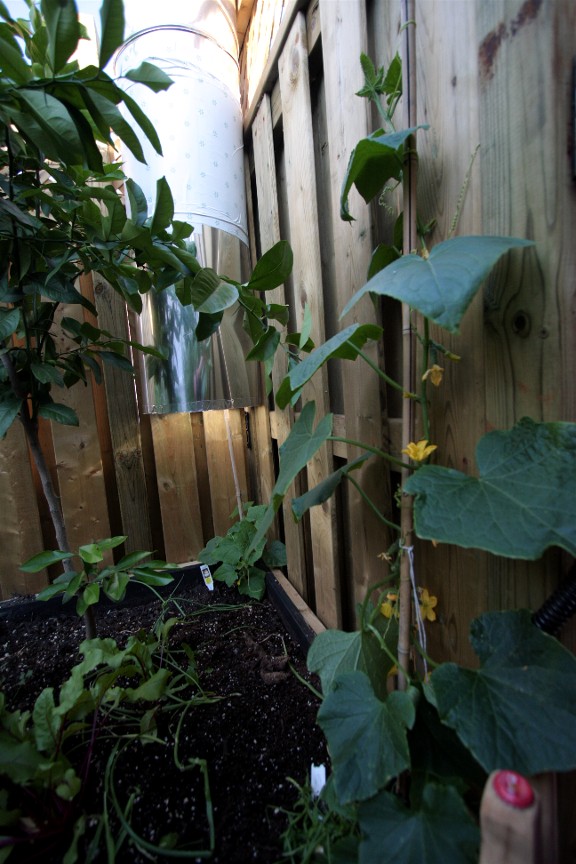 July 27, 2009
14 days later after addition of the solar tube stunted plant growing well - Reaches Tube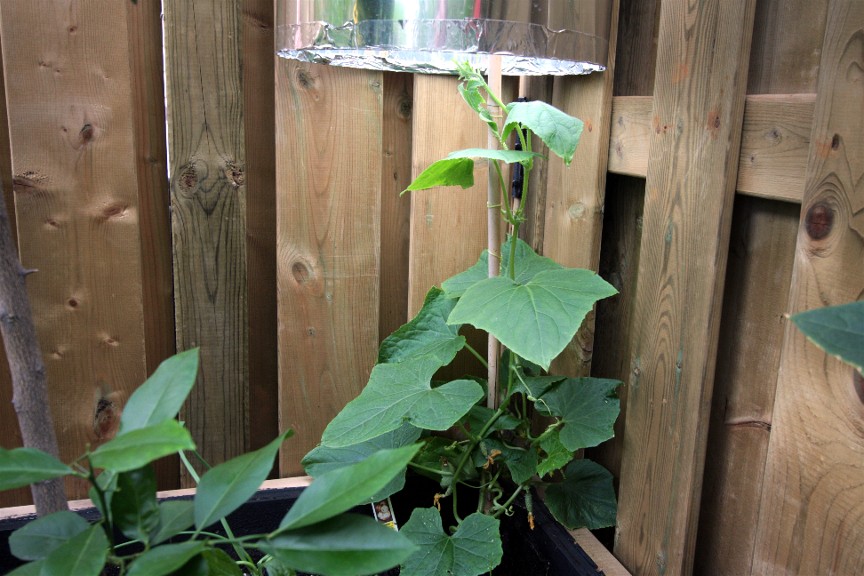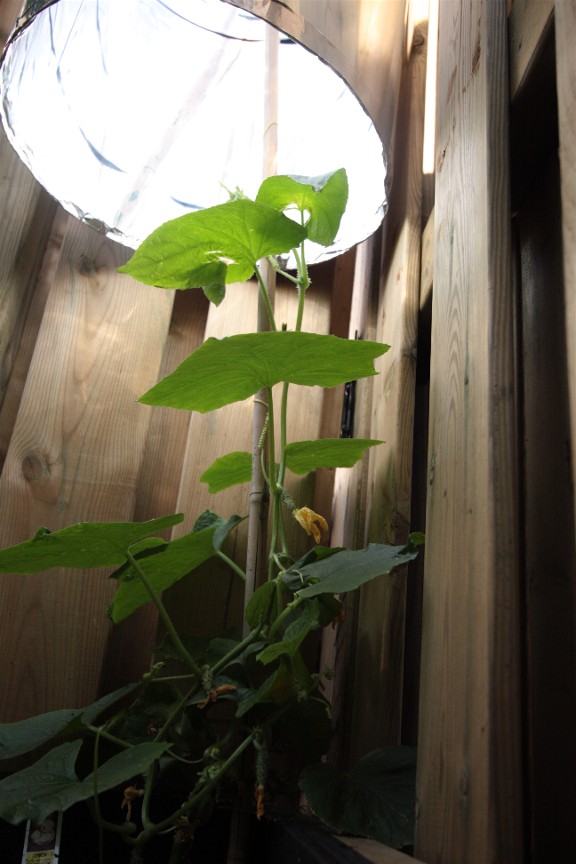 E-mail: Mike@Mikesjournal.com
All photos published in Mikesjournal are subject to copyright laws
Free usage available for educational and non-commercial purposes.
Contact Mike at the e-mail above.