Picture of the Day
A new picture every day* (*more or less)
Since Jan 1 2006
July 2010

July 04, 2010 Gunsmoke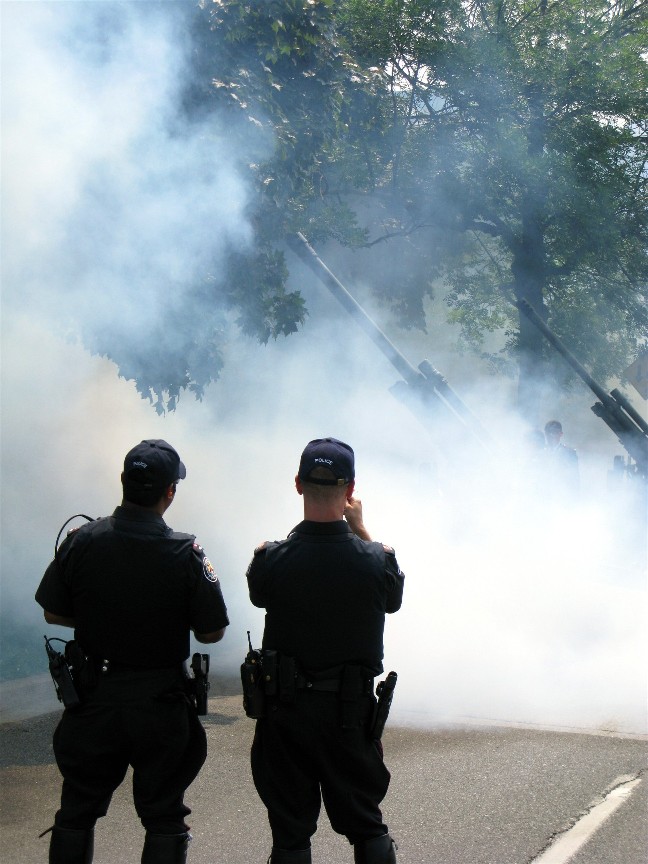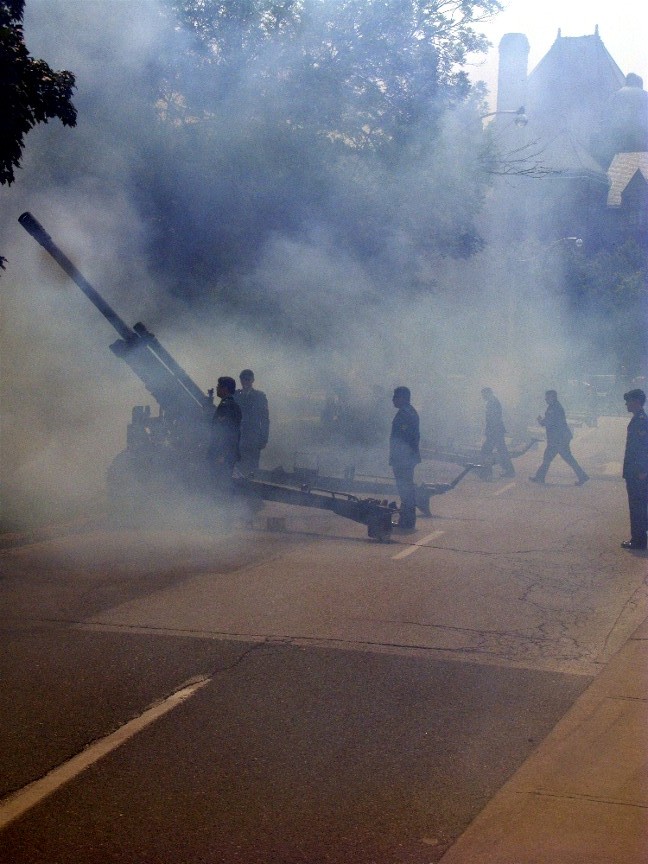 The black shirts move together. Black helmets on, visors drawn, Billy clubs pounding their shields in unison. Each blow of each club building rage against the straggle of protesters. Most of the protesters already gone. They fled, leaving behind only stragglers, the foolish, the old and the lame.
Seventeen thousand black shirts with 1.1 billion dollars in equipment against a few hundred protesters. From the pounding of the clubs against the shields came the chorus, low and slow at first then building with angry rage, louder and louder: "Comply...comply...comply...."
Welcome to the new renaissance. Blood in the streets and tears not only from the canisters of gas.

Hope you enjoyed this image

We also Publish Mikesjournal Magazine

Print Version MJ 9

The Illustrated Poetry of Love and Other Afflictions
For your convenience now
Available on Amazon.com
Click on the link above or just go to Amazon and type "Illustrated Poetry of Love"
in their search engine we should be at the top
Hard to keep it in stock but we ship within 24 hours

Most recent poem: Waiting for My Muse in the Chelsea Hotel December 21, 2009

E-mail: Mike@Mikesjournal.com

All photos published in Mikesjournal are subject to copyright laws

Free usage available for educational and non-commercial purposes.

Contact Mike at the e-mail above.

Visit our Greatest Hits Home Page 1000 Faces Project
Alphabetical Index to the Poetry of Mikesjournal
Mikesjournal magazine is protected by copyright and publishes from time to time

Sorry about

All the free copies are gone

Reprints available $10 or equivalent

(includes postage)

Proceeds to fund this blog and allow

Free distribution of the images

for educational and non profit uses

Mikesjournal magazine is protected by copyright and publishes from time to time
www.Mikesjournal.com - Home Page

Visit our Greatest Hits Home Page 1000 Faces Project
Mikesjournal magazine is protected by copyright and publishes from time to time